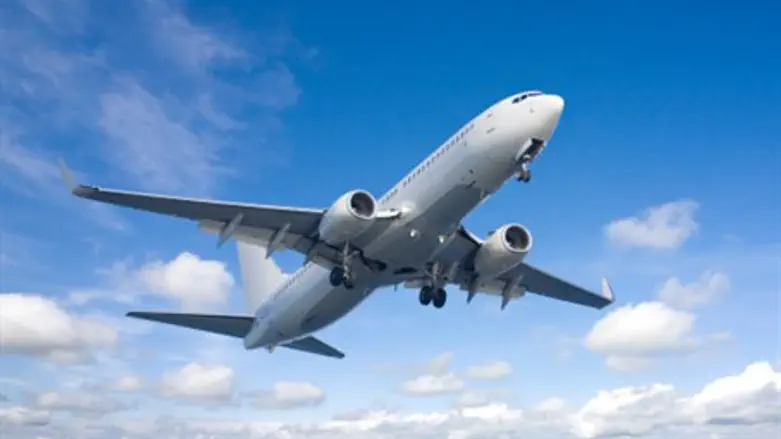 Airplane (illustrative)
Thinkstock
The mystery of the disappearing Malaysian Airlines plane deepened on Monday, as authorities announced that very little debris had been found. 
"The fact that we are unable to find any debris so far appears to indicate that the aircraft is likely to have disintegrated at around 35,000 feet," a source, who is involved in the investigations in Malaysia, told Reuters. The source added that technical issues - not terrorism, as had been previously suggested - are the likely culprit. 
Despite the development, BBC News pointed out Monday morning that days of investigation have led nowhere. The investigating team has begun searching off the coast of Western Malaysia - over an hour away from the plane's last recorded whereabouts - and teams seem to be looking at random, as relatives wait anxiously for more word on the passengers' fate. 
Meanwhile, the possibility of terrorism has not been ruled out. On Sunday, officials stated that at least two, and possibly four, of the people on board the plane were apparently traveling using stolen passports; the Daily Mail revealed Monday that five additional passengers had checked into the flight but did not board the plane, leading to concerns that a terror cell may have been involved. 
Malaysia's civil aviation chief Azharuddin Abdul Rahman noted that anything is still possible, citing a lack of evidence thus far in the investigation. 
"Unfortunately we have not found anything that appears to be objects from the aircraft, let alone the aircraft," he told a news conference Monday. "As far as we are concerned, we have to find the aircraft, we have to find a piece of the aircraft if possible." 
A total of 34 aircraft and 40 ships from 10 nations are involved in the search, as well as Interpol, according to the Daily Mail​. But the lack of progress in the investigation has prompted some international authorities to harshly criticize Malaysian authorities, whom critics also blame for allowing two Asian men to board the plane using stolen passports - one Austrian and the other Italian. 
The two men bought their tickets together in Thailand with China's Southern Airlines, according to The Australian, and were booked to travel to Amsterdam. 
Both passports were on Interpol's stolen passport list, according to The Mirror, but Malaysian Airlines staff allegedly did not check the list during the booking process. A third passenger was also using a fake passport, where the name and ID number did not match to what was on official documents.
China has been particularly critical of Malaysia over the investigation. 153 Chinese nationals were on the flight, out of 239 passengers missing.