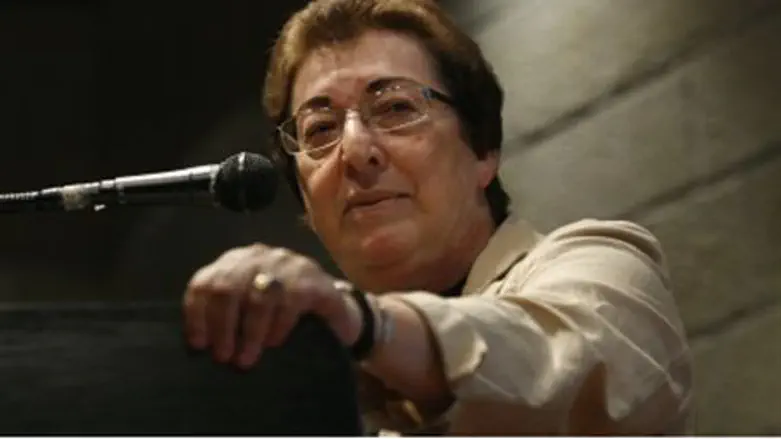 NIF Chairperson Naomi Chazan
Flash 90
Ex-Meretz MK Naomi Chazan, ex-president of the highly controversial New Israel Fund, told supporters of Meretz in the US that Israeli men are more politically conservative than Israeli women, according to blogger-journalist Ishay Fridman.
Fridman reported that the contents of Chazan's recent lecture before American supporters of Meretz have reached him, and that Chazan claimed that the Van Leer Institute in Jerusalem conducted recent "depth surveys" examining the political leanings of men versus those of women.
According to Chazan, as quoted by Fridman – "if you ask Israelis what the most important value is, 40% of the women said 'peace.' Only 25% of the men said 'peace.' The second most important value for women is 'democracy.' Twenty-seven percent [of women] said 'democracy'. If we calculate this together, two-thirds of women think that peace and democracy are important values that they would like to advance."
Fridman's quote does not say what the most important value was for men, according to the survey, but it quotes Chazan as saying that "if you ask men 'what is the second most important value is for you?', 40% of them said "a Jewish state"; among women, only 24% thought so. Women can make a meaningful difference."
Chazan reportedly went on to say that in Israel, "the more religious you are, the more right-wing you are. If you are more secular you will find yourself in the center-left. The older voices are much more progressive than young ones, and the same holds true for women, who are much more progressive than men."
Fridman did not cite a response from Chazan.