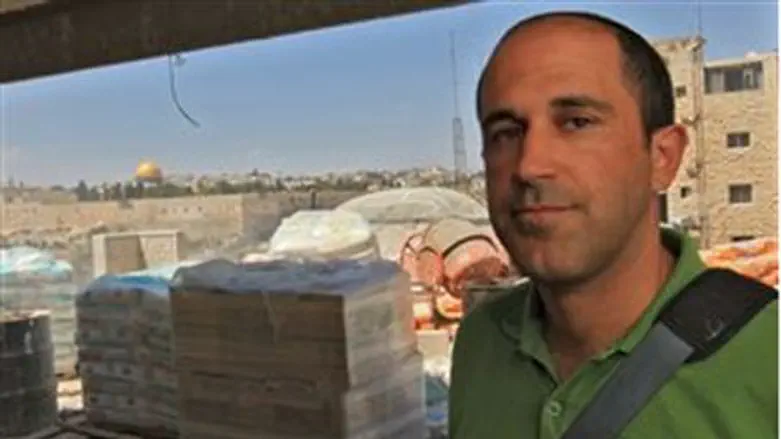 Aryeh King
Israel news photo: Flash 90
The attempted gas attack this week in the Armon Hanatziv neighborhood in Jerusalem "could have killed dozens of people," city councilman Aryeh King warned Thursday.
King, who holds the portfolio for city security, warned that the attempt to cause a fatal gas explosion "should set off warning lights."
The attack could have happened anywhere in the city, he told Arutz Sheva, including in upscale neighborhoods like Rehavia and Beit Hakerem.
The good news is that new technology can reduce the risk of such attacks, he said. However, he continued, the government so far has not been interested in investing more money in security.
"In New York and London, where there are security cameras, you don't get the number of terrorist incidents that happen here," he said. King said he plans to demand that the Israel Police and the Shin Bet "restore residents' safety, and put up cameras."
"There are many other plans as well, [but] they cost money and will require manpower," he stated.
"There's a sense that the government has neglected eastern Jerusalem," he accused. "We see every day that government workers avoid traveling to various parts of the city.
"The police are aware of many incidents, but prefer to sweep them under the carpet," he charged. King declared it "an outrage" that in Jerusalem in particular, "where there have been so many attacks, and victims" the government would decide against investing in security.
King also accused the police and Shin Bet of ignoring concrete warnings. The street in Armon Hanatziv where attackers succeeded in creating a potentially deadly gas leak had been categorized as "high risk" due to multiple incidents of reported home break-ins and harassment of Jews by Arabs.
Despite that, he said, "they didn't put up cameras, and they didn't invest in intelligence."
"The Ministry for Internal Security, the police and the Shin Bet apparently have more important things to do – like employing dozens of investigators to find a Jewish 'price tag' vandal," he said sarcastically.
King said he and others in the Jerusalem City Council will put the pressure on the government to fund additional security measures in the capital. In the meantime, he said, all residents of Jerusalem, and particularly those living in neighborhoods adjacent to hostile Arab neighborhoods, should call police immediately if they notice any suspicious activity.