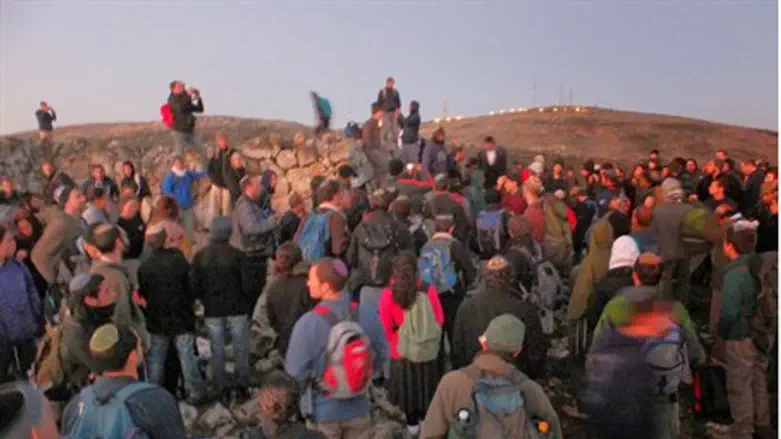 Jews stand on Mount Ebal
Photo: Alexander Lissi
Four hundred Jews toured a historic site in Samaria (Shomron) recently, after roughly 20 years in which Jews were barred from the area.
The group visited Mount Ebal (Har Eival) near Shechem and the Bidan springs. Israelis are usually barred from the sites in question due to security concerns.
Organizer Dvir Raviv said that many hundreds had expressed interest in the early-morning tour. "We publicized this special tour to Mount Ebal just a few days before it took place, and the buses we were allowed to bring in were completely booked very quickly," he said.
"We see yet again that there is a tremendous thirst to visit and get to know the unique nature and heritage sites that Samaria has to offer," he declared.
As the sun rose, participants viewed the altar built by the Biblical leader Joshua (Yehoshua) on Mount Ebal and heard about its history.
צילום: אלכסנדר ליסי
צילום: אלכסנדר ליסי
צילום: אלכסנדר ליסי
צילום: אלן שניידר
צילום: אלן שניידר