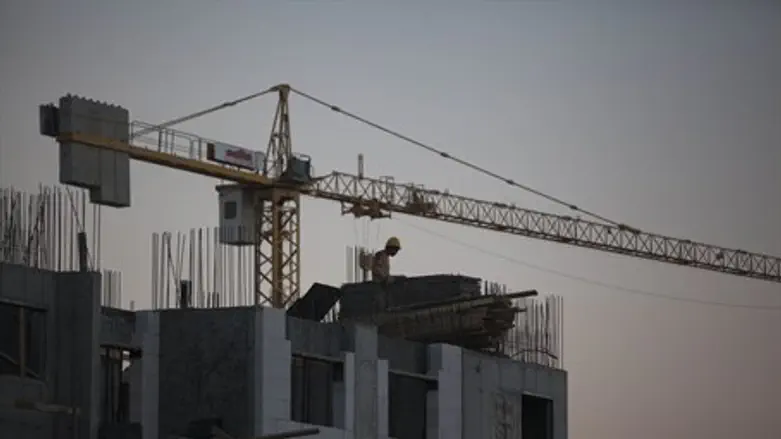 Construction site (file)
Flash 90
The US team in the negotiations for peace between Israel and the "Palestinians" has demanded that Israel agree to an "informal" freeze of settlement activity outside the large settlement blocs, according to IDF Radio. The freeze will go into effect immediately after the signing of a framework agreement.
Israel will have to commit not to approve plans for housing, or market housing units, outside the large Jewish population concentrations in Judea and Samaria.
The Israeli negotiating team, headed by Minister Tzipi Livni, has not yet received the actual American demand, since the US has been putting the framework agreement at the top of its priorities, before going on to other matters like the freeze.
The US State Department refused to deny or confirm the report, according to IDF Radio. Sources in the State Department emphasized what a spokesperson for the department said last week: "At this point, we are focusing on reaching agreement within the structure of the framework agreement. That is our goal."
The Prime Minister's Office would not comment on the report.
Israel froze all construction in Judea and Samaria under US pressure for 10 months, in 2009. Nationalists say that although the formal freeze was lifted in 2010, an undeclared freeze exists, de facto, throughout Samaria, Judea and parts of Jerusalem.