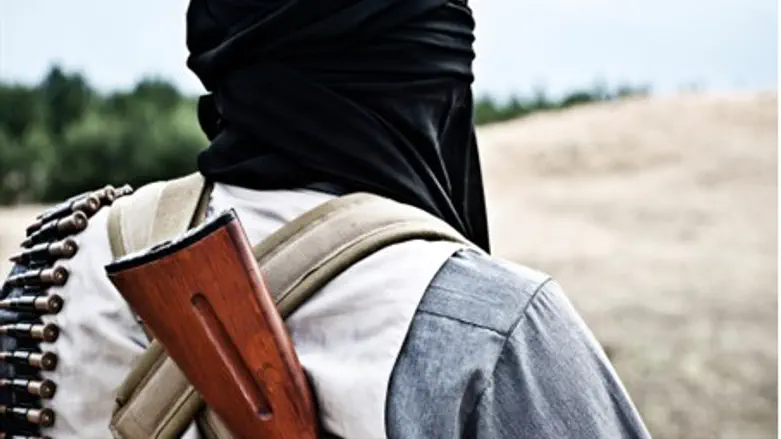 (Illustration)
Thinkstock
A rare interview exposes the motives behind a professional Royal Netherlands Army soldier's decision to leave Holland to train jihadists fighting President Bashar Assad's regime in Syria.
The man, named Yilmaz, is reportedly the first Dutch jihadist to be interviewed. There are an estimated 120 Dutch jihadists thought to be in Syria currently.
Dutch news sources Nieuwsuur's foreign editor Roozbeh Kaboly found Yilmaz online, and after eight months of work was able to secure an interview through a Syrian intermediary. It is worth noting the intermediary agreed to do the interview so as to present the rebels in a positive light.
Yilmaz is a member of the Dutch Turkish community, which has been exposed at times expressing virulent anti-Semitism and support of the Nazi Holocaust. Before joining the Dutch army, Yilmaz did his initial military training in Turkey.
"Many people came here for the right reasons," argued Yilmaz, saying the jihadists are motivated by the "noble cause" of wanting to help the Syrian people. He notes that "over 90% of the people here have never fired a bullet in their lives."
There have been international security concerns over the prospect of returning jihadists, as indeed statistics released Sunday indicate over 75,000 foreign jihadists are currently engaged in Syria's battle.
When asked if he was planning to carry out attacks upon returning to Holland, the Dutch jihadist responded in the negative, saying "we came here to die, so us going back is not part of our perspective here."
Rebel forces in Syria have been charged with various war crimes, such as using child soldiers as young as four-years-old, and even eating the hearts of dead enemies.
For its part, the Syrian regime has been engaged in numerous war crimes such as horrific systemic torture as well as giving soldiers religious permission to rape in punishment, leading National Intelligence Director James Clapper to describe the situation as an "apocalyptic disaster" during a Senate hearing on Tuesday.