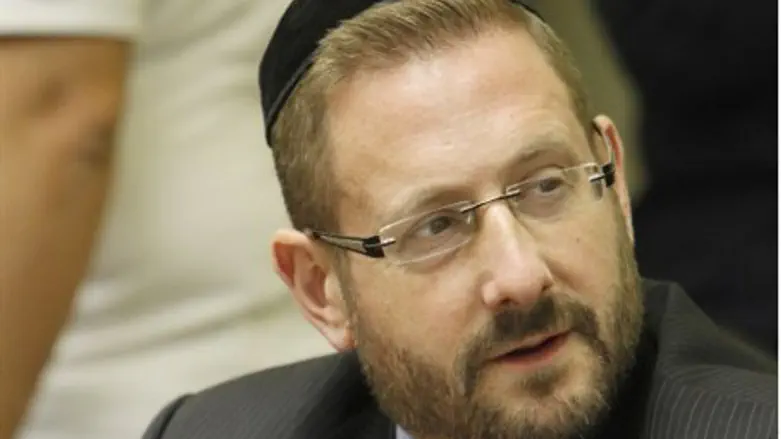 MK Dov Lipman
Flash 90
On Sunday morning, wrote MK Dov Lipman on his Facebook page, he stood outside the central train station in Tel Aviv and gave out cups of juice to IDF soldiers who were hurrying to their bases. "What a wonderful feeling to have participated in an event like this," Lipman said. "They were shocked with joy that someone showed their appreciation for the service they render the country."
Lipman, a hareidi member of the Yesh Atid party, set up a booth with his party's logo at the train station. Lipman spoke with soldiers, and discussed the upcoming draft law with them. "Next month we will bring the new law on equitable service for all to a vote in the Knesset," Lipman said. "When it passes we will return to being a country where everyone is equal.
"I spoke with all sorts of soldiers," Lipman wrote, "religious, secular, men and women. These conversations just convinced me further of how we are one nation."
Joining Lipman Sunday was MK Ronen Hoffman, also of Yesh Atid. Hoffman said that passing the law that will require all Israelis, including hareidim, to serve in the IDF will "correct a historic injustice" that, he said, has gone on for 65 years.
"We spoke to many soldiers and stressed that ensuring an equal burden for all soldiers will also increase participation by hareidi Jews in the labor market, reducing social gaps and breaking the cycle of poverty. We said that the middle class can no longer tolerate carrying the burden of the hareidi community, and that from now on everyone needed to share the burden," he added.