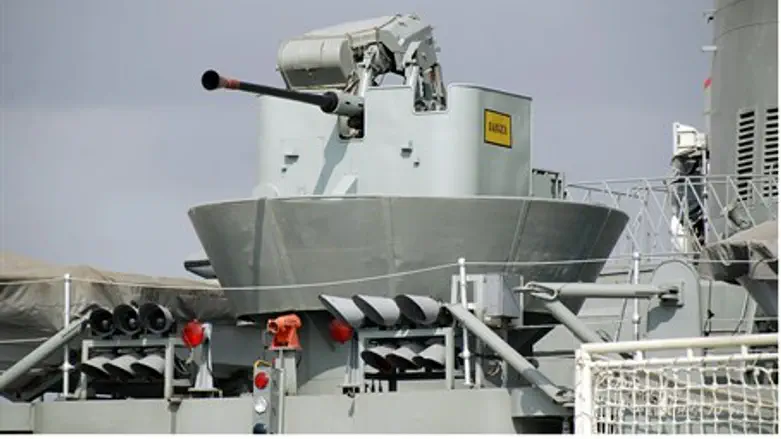 Mounted cannon pictured aboard an Iranian war
Reuters
The Iranian navy is deploying a "military fleet" to US maritime borders, according to a senior military official in Iran.
"The Iranian Army's naval fleets have already started their voyage towards the Atlantic Ocean via the waters near South Africa," announced Afshin Rezayee Haddad, the Commander of Iran's Northern Navy Fleet Admiral, on Saturday.
"Iran's military fleet is approaching the United States' maritime borders, and this move has a message," he added, according to the semi-official FARS news network.
That "message" is apparently a response to the US Navy's increased presence in the Persian Gulf.
The US Navy's 5th fleet is based in the island of Bahrain, neighboring Iran, and American forces have conducted two major maritime war games in the last two years, according to FARS.
Back in September 2012, Iran's Navy Commander Rear Admiral Habibollah Sayyari said the Islamic Republic planned to deploy its vessels off the US coasts to counter the US Navy's presence in the Persian Gulf, though he did not give any date for the deployment at the time.
One year beforehand he had declared that Iran planned to send "a flotilla into the Atlantic".
The move comes as Tehran has been taking an increasingly belligerent tone with the US, despite President Hassan Rounani's "charm offensive".
Also on Saturday, Iran's Revolutionary Guards threatened that its drones and missiles could hit US warships in the Persian Gulf.