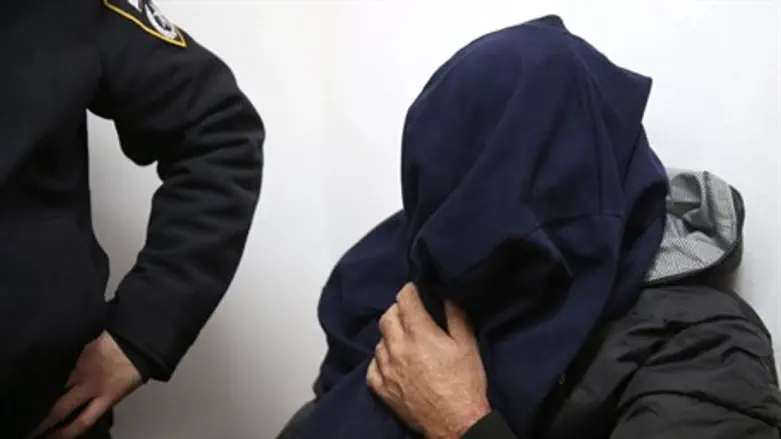 The Gilo gas technician in police custody las
Flash 90
A gas technician who was arrested for his alleged negligence in the gas explosion that occurred last weekend in Jerusalem's Gilo neighborhood – and then released when police could not connect his with any act of negligence – is going back to work. The Supergas technician said through his attorney Sunday that while he was deeply sympathetic to the families who lost property and loved ones, he has "a clean conscience."
Twenty four families in Gilo remain homeless in the wake of the major gas explosion in an apartment building last Sunday. The blast killed three people, including a two-year-old baby. It occurred on the third floor of a four story building in Gilo. Magen David Adom reported that 11 people were injured in the explosion, including a 60-year-old woman in serious condition, a man in his 80s who suffered moderate injuries, five people who were lightly injured, and two victims who suffered trauma. More than 100 families who suffered personal or property loss int the incident met last Tuesday to discuss a class-action suit against Supergas.
Several of the building's residents said that they had complained to the technician that they smelled gas, and that he had dismissed their concerns. Based on those complaints, police detained the technician last week, but he was released Friday, after no evidence of negligence was found.
In a statement released through his attorney, the technician said that "I acted according to the company's requirements. My conscience is clear. I sympathize with the families," he said. "I wish I would have been called by the residents of the apartment where the leak took place. I was not called by them, I was called to a different apartment and conducted a thorough examination, as required by the company," he added.
The technician will return to work Tuesday, after a decision by Supergas CEO Sunday morning, the technician's attorney said.