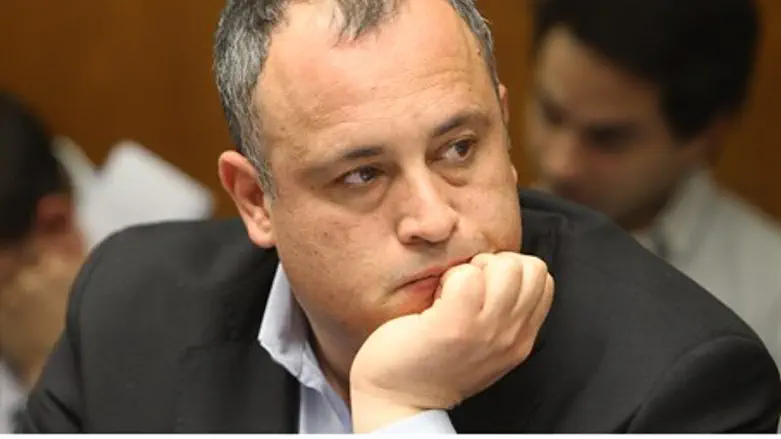 MK Hilik Bar
Flash 90
MK Yehiel "Hilik" Bar (Labor) noted to Arutz Sheva Wednesday that he is dissatisfied with the 19th Knesset, on the first anniversary of the establishment of the current coalition government. 
"Unfortunately, nothing happened that is dramatically good for the people or society of Israel," Bar opined. "Some of the issues have even worsened since the previous Knesset. The socioeconomic gap has widened, the middle class has weakened, and the poor continue to live under oppression and face hardships in their daily lives." 
Bar continued, "the socioeconomic problems are worse than ever before, and it seems that the Knesset and the government has not done anything to assess the damage, draw conclusions [on what action to take] and answer the cries of thousands of protestors." 
Bar refers to the Social Justice protests, which have broken out intermittently in 2011, 2012, and 2013. While the protests have dwindled somewhat as the years go by, another erupted Sunday in Tel Aviv, with a crowd demanding lower housing prices in Israel's most bustling city. 
Regarding politics, Bar remained pessimistic. "The non-moderate Right controls the government," he fired, "and imposes its agenda on the majority of the Israeli public regarding peace and a two-state solution."
The Labor MK stated that the Knesset so far has concluded a year "without newness, without courage, and without the creativity [. . .] that the Israeli public needs." 
Bar does not believe that Labor will join the coalition next year. "We do not see eye to eye with the Prime Minister or the coalition on just about anything - not social issues and not political issues," he reflected. "However, if we successfully sign an interim agreement [with the Palestinian Authority] and Jewish Home breaks away, we will gladly step in to take their place." 
Bar's pessimism surfaces just one week after his bill to prevent the annexation of Judea and Samaria was rejected by the Knesset, with 44 opposed and just 25 for the bill. Bar attacked Jewish Home party chairman Naftali Bennett over the rejection, claiming Bennett had taken Israel as a "hostage" and claiming that he does not represent "the majority of the people." 
The Labor MK's assessment of the government notwithstanding, polls Wednesday indicate that the Nationalist bloc is gaining ground in the current Knesset, with right-wing parties making significant gains if elections were held today.