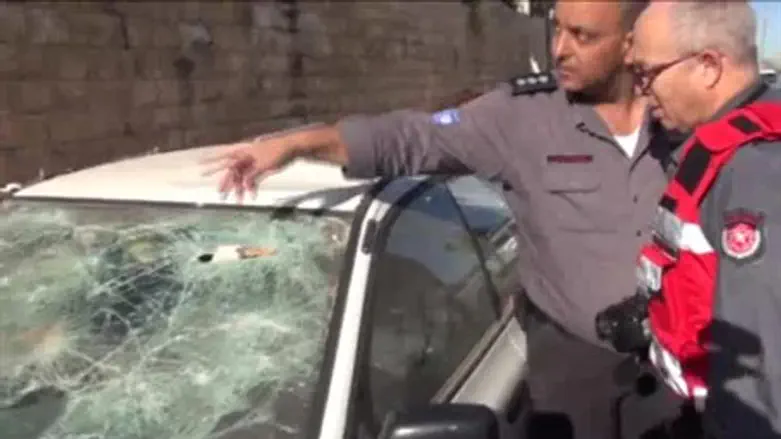 Scene of the blast
Hezki Ezra
The people killed in the gas explosion in Jerusalem Sunday night have been named as Avraham Tufan, 56, his wife Galit, 42, and their baby son, Yosef-Haim, aged 2.
The Jerusalem Magistrates' Court extended by two days the remand of the gas technician who carried out work at the site Sunday evening, on suspicion that he had been negligent in his work and that this negligence is what caused the blast.
"The investigative material gives rise to numerous questions and much unclarity regarding the way he functioned," said a police representative. "We still don't know which apartment the blast occurred in, and we cannot dismiss the possibility that it took place in a neighboring apartment."
The police representative said that Avraham Tufan had called in the technician, but the technician's lawyer claimed that the blast did not take place in the aprtment that the technician had been called to.
Besides the Tufan family, fourteen people were injured in the explosion, including a 50-year-old woman who is in very serious condition, and a couple aged about 80 in moderate condition.
"Everything will be investigated and I am certain the police will make the necessary findings. I'm not looking to name the guilty, let's wait a few days," said Public Security Minister Yitzhak Aharonovich, who added that after the investigation "we'll know what we can do to deal with these incidents."