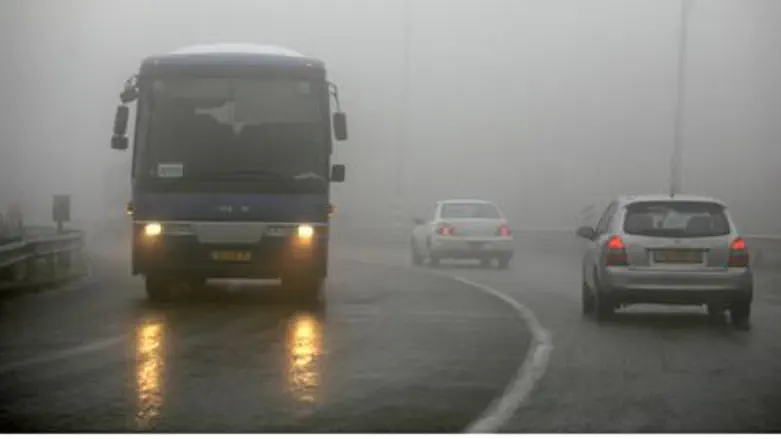 Two-lane highway in Israel (illustrative)
Israel news photo: Flash 90
Four Palestinian Arab men from the town of Harabta were arrested Tuesday after one of them attempted to steal a car on Highway 446.
The would-be thief was unaware that the car had been planted by police officers as part of a crackdown on theft in the region.
Police in the Binyamin region put a car on the side of the road as a lure. They watched as a Palestinian-owned vehicle passed the car several times.
After some time, one man got out of the car and into the police's planted car, and attempted to start it. At that point, police revealed themselves and arrested both the man and those who were in the other car.
The four were taken in for questioning.
Israelis living in Judea and Samaria (Shomron) were hit by a wave of carjacking thefts beginning in early 2012. Palestinian car theft gangs often targeted lone female drivers. Many carjacking attempts turned violent.
In one particularly frightening incident in December, three Palestinian Arab carjackers dragged an Israeli woman from her car and sped off, with her infant daughter still in the car. Thankfully, the thieves quickly abandoned the car, leaving the baby alive and well in the backseat.
On Monday, an Israeli woman reported that a Palestinian man had attempted to kidnap her teenage daughter from the family car on a highway in the Binyamin region.