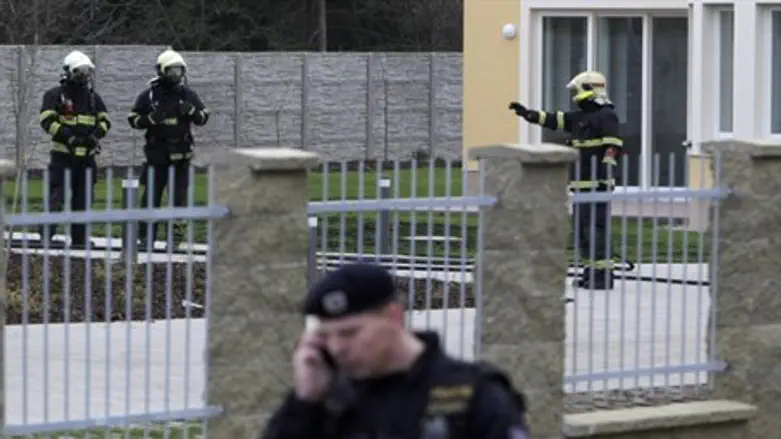 Scene of Prague blast
Reuters
The Palestinian Authority has apologized to the Czech Republic for illegal weapons found in its ambassador's home, Czech Foreign Minister Karel Schwarzenberg has announced.
The apology follows the discovery of 12 weapons inside the Palestinian Authority's mission in Prague. According to Prague police, the illegal weapons cache included submachine guns.
The weapons were found after an incident in which the PA envoy was killed in an explosion while attempting to use a safe in his residence. The incident, coupled with the discovery of weapons, led to calls to move the embassy out of the neighborhood.
According to IDF Radio, PA officials initially argued that the weapons located in the Prague residence were left over from a legal weapons stockpile created during the Cold War.
PA Foreign Minister Riyad al-Maliki has reportedly explained that the explosives which killed the PA envoy one month ago were left over from a Fatah operation in the 1980s.