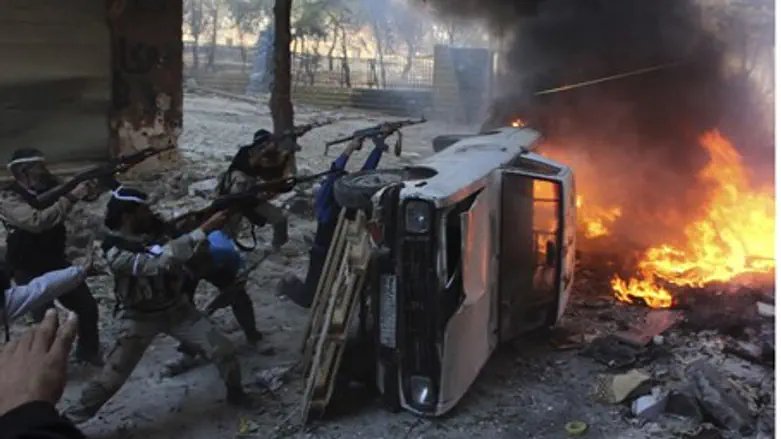 Syrian rebels battle regime troops in Aleppo
Reuters
At least 482 people have been killed in fighting between the Al-Qaeda-linked Syrian rebel group Islamist State in Iraq and the Levant (ISIS) and other Syrian rebels, the Syrian Observatory for Human Rights has reported.
Eighty-five civilians were among the dead, along with at least 240 non-ISIS rebels and 157 ISIS members.
The high death toll was reported after just one week of fighting across various provinces of northern Syria. Three powerful rebel alliances – among them Islamist groups - have teamed up to fight ISIS, which they have warned is worse than the Bashar Assad regime.
ISIS has been accused of several human rights abuses, including torturing and murdering prisoners, among them children and teenagers, and forcing Druze men to convert to Islam or die.
The Al-Qaeda linked group has vowed to "crush" other rebel groups in Syria.
Rebels with the Islamic Front have made gains against ISIS, capturing a key base in Aleppo and advancing in the Idlib province. However, they have reportedly been struggling to oust ISIS in its stronghold of Raqqa.