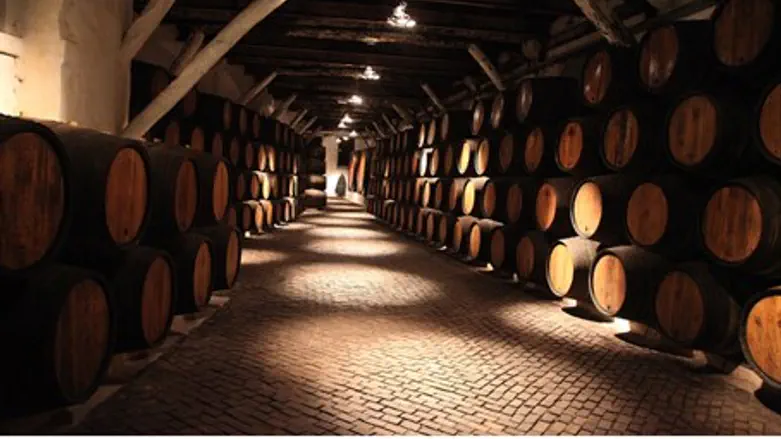 Wine Cellar (illustrative)
Flash90
Last year the relatively young Har Bracha boutique winery made a name for itself at the DECANTER wine competition in Britain, coming away with two awards. Now the winery is adding to its line with two new wines: a 2011 cabernet sauvignon, and a 2011 port wine.
Nir Lavie of the Har Bracha winery introduced the new wines in an interview with Arutz Sheva.
Lavie noted not only the production process for the wines, but also the kosher certification. The wines now have received stringent Badatz Manchester kosher certification, he said.
The winery is "very glad" about the new certification, which will allow religious Jews who abide by more stringent kosher laws to enjoy its products, he explained.
The winery has been getting inquiries about its products from eager would-be customers, he said. "People are asking me all the time what's happening with the port," he related.
Wine production has become increasingly popular in Judea and Samaria (Shomron) in recent years. The Har Bracha winery is one of several in the region to have gained recognition over the past decade.
The boutique was created ten years ago by Shira and Nir Lavie, who decided to create their own wine after discovering the high demand among wineries for the grapes their vineyard was producing.