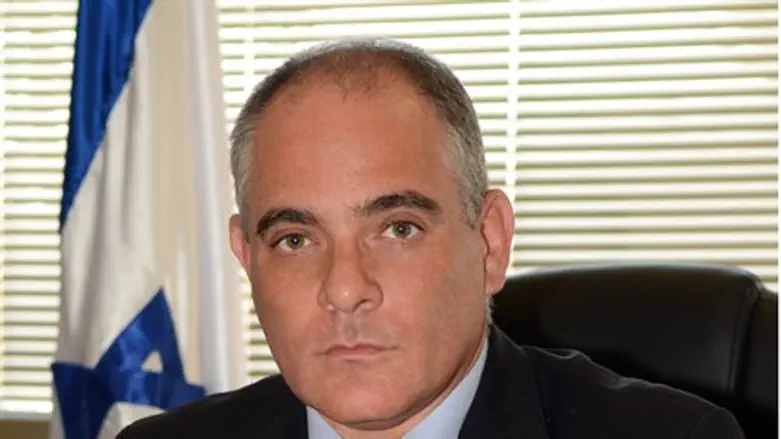 MK Ronen Hoffman
Public relations photo
Several Members of Knesset and ministers toured the Jordan Valley on Thursday morning and spoke about the importance of maintaining an Israeli presence in the region. The Jordan Valley is strategically critical, they declared.
However, one Member of Knesset who joined the tour had a different message. MK Ronen Hoffman of Yesh Atid used the tour as an opportunity to speak out against attempts to annex the Jordan Valley, and to hint that Israel must give the region to the Palestinian Authority.
"The proposal to annex the valley is a provocation and a strategic mistake," Hoffman declared.
"Political provocations that prevent a diplomatic agreement will undermine stability and security in the long term," he added, apparently referring to anticipated PA anger if Israel refuses to cede control of the Jordan Valley.
PA leaders have insisted that no Israeli troops remain in the region, and have rejected an American proposal that would have stationed an international force there, as well.
MK Hoffman is not the first Yesh Atid politician to express public opposition to maintaining an Israeli presence in Judea and Samaria. MK Yaakov Perry has previously expressed support for the Arab Peace Initiative, while MK Ofer Shelah has denounced the "Israeli occupation" and has said that "settlements" are an obstacle to peace.