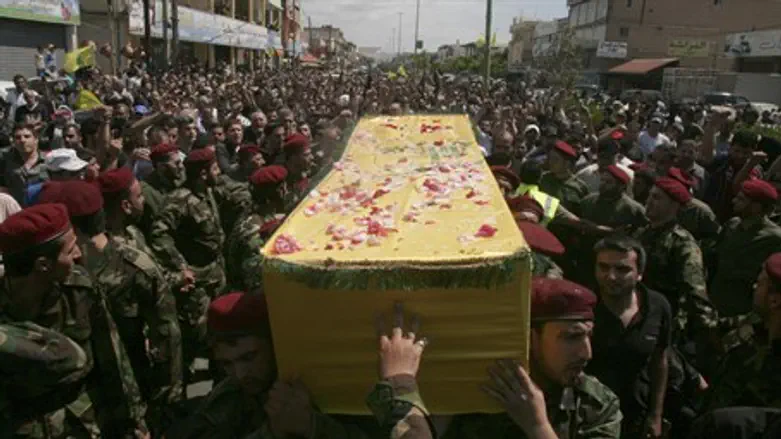 Funeral of Hezbollah fighter killed in Syria
Reuters
Hezbollah is reportedly paying the families of its fighters killed in Syria to keep quiet about the circumstances surrounding their relatives' deaths.
According to a source in the Lebanese port city of Tripoli, which has been wracked by deadly clashes between militias supporting different sides in the Syrian civil war, the Iranian-backed group is paying $25,000 to families of operatives killed fighting Syrian rebel forces, apparently in an attempt to conceal the true extent of its support for Syrian President Bashar al-Assad.
Hezbollah used to enjoy widespread popularity across the Sunni-Shia divide for fighting  Israel, but is now widely reviled by Sunni groups and has faced numerous deadly attacks on its own strongholds inside Lebanon, due to its role in fighting Sunni rebels in Syria.
But there have also been reports of discontent among traditional Hezbollah allies, some of whom are uncomfortable with the group's role in preserving the Assad regime, as well as its apparent subservience to Iran, which seen as anathema to Arab nationalists.
Popular anger against the Shia Islamist group in Lebanon has been stoked further by claims it was behind the assassination of a senior Sunni opposition leader. Mohammed Shatah, a former minister and an adviser to Future Movement leader Saad Hariri, was killed in a car bomb explosion in downtown Beirut on Friday morning. Five other people were killed and at least 15 were wounded in the attack.
Hezbollah has denied the claims.
The news comes as a Syrian media outlet released the identities of 90 Hezbollah fighters killed in Syria. Estimates of the number of Hezbollah fighters killed so far in the conflict range from between 200-300, with many others suffering permanent injuries. Reports the group is paying relatives to keep quiet may indicate that the number of dead is significantly higher.