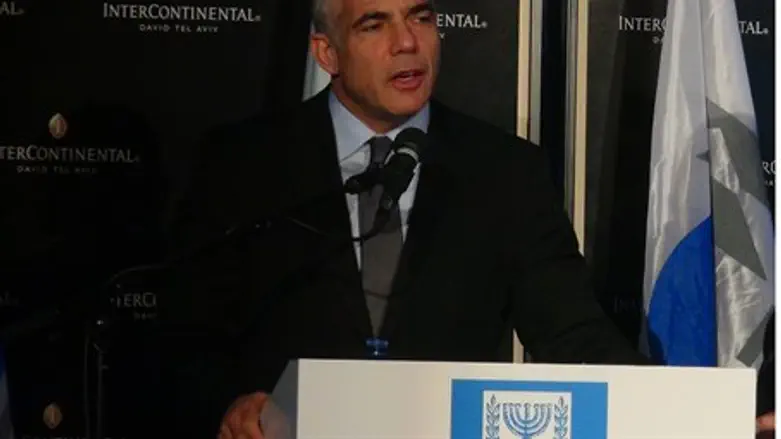 MK Yair Lapid
Yoni Kempinski
Yesh Atid head Yair Lapid on Monday called on the Knesset to postpone scheduled pay raises for themselves and government ministers. Speaking at a meeting of his faction, Lapid said that he was hoping not only to postpone pay raises for public officials, but actually to reduce their salaries.
"As part of the Arrangements Law," which deals with monetary outlays outside of the official state budget, "I have requested that all government and elected officials have their salaries reduced by 10%." The reduction, he said, was necessary to ensure that the government could match its outlays with incomes and not go into a deficit.
Officials' salaries are set to rise automatically on January 1. "During these days, when the middle class is unable to make ends meet, it is very unworthy for public officials to get such a raise," Lapid said.
Cutting the salaries of ministers and MKs ws crucial, and not just for the money that would be saved by that action. Other officials on the public payroll who earn high salaries, like judges, have their salaries adjusted based on a formula that takes into account MK's and ministers' salaries. "They tell us that we cannot cut the high salaries of some of these officials because of this linkage, but I say let us change the system.
"The current salary system is not written in stone, and if it doesn't work, it can be changed," Lapid added.