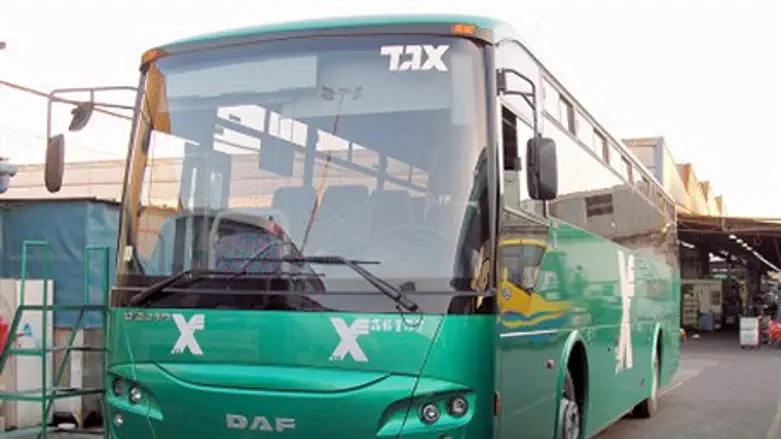 Egged Bus (archive)
Israel news photo: Egged
Public transportation prices in Israel will be going up starting January 1. The price of a bus or train ride in Israel will go up by an average of 4.7%, the Transport Ministry said Sunday.
The Ministry said that there had not been a major price adjustment in public transportation costs since October 2011. Since then, the Ministry said, value added tax (VAT) had risen 2%, and inflation had gone up 3.68%. Prices are generally adjusted on January 1 and July 1.
In a statement, the Ministry said that Transport Minister Yisrael Katz had appealed to Finance Minister Yair Lapid to prevent the price rise. "The Transport Ministry is taking great efforts to increase the number of Israelis using public transportation," the statement said. "We are working to make public transportation use more attractive than private car use."
It would be better, the statement said, for public transportation prices to remain lower, thus attracting more riders. This, Katz wrote to Lapid, would benefit the economy in the long run, "and the subsequent increase in the number of passengers would increase the government's income from public transportation." Lapid did not respond to Katz's appeal, the Ministry said.