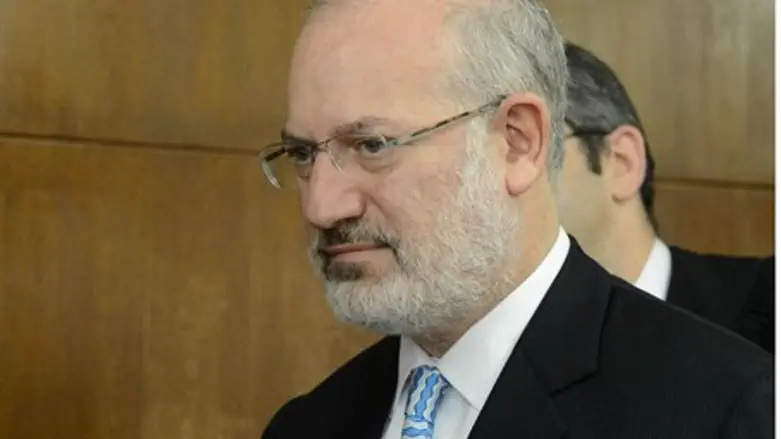 Eduardo Elsztain
Flash 90
On Tuesday a Tel Aviv district court ruled against Israeli tycoon Nochi Dankner, removing control from him of the giant IDB Holding Corp which Dankner acquired ten years ago.
The court, under Judge Eitan Orenstein, accepted Moti Ben-Moshe and Eduardo Elsztain's bailout plan for the indebted massive holding company, transferring control to the two largely unknown investors. Orenstein further ruled out the option of liquidating IDB Holding over its debts.
The decision will come into effect on December 29, by which time regulators will investigate Elsztain and Ben-Moshe over doubts the court held about their disclosures of their own holdings.
Elsztain, from Argentina, is chairman and CEO of IRSA, the country's largest real estate company. Israeli Ben-Moshe meanwhile has operated a holdings company called Extra Holdings in Germany.
After the ruling Dankner said "the last word has yet to be said - I will continue to control the company."
Ben-Moshe responded, saying Dankner "can live in his fantasies," but that "IDB is about to embark on a new path."
Dankner plans to continue fighting the court case, commenting that "the sources of Moti Ben-Moshe's money" have not been clarified in the proceedings. Dankner claims these sources "aren't legitimate."
Last week Elsztain and Ben-Moshe's proposal to rescue the company was voted on, and received support from 75.2% of IDB Holding's creditors.
In April, Bank Leumi decided to cancel its initial plan to erase 150 million shekels ($42.7 million) of Dankner's debt following public outrage over the plan.