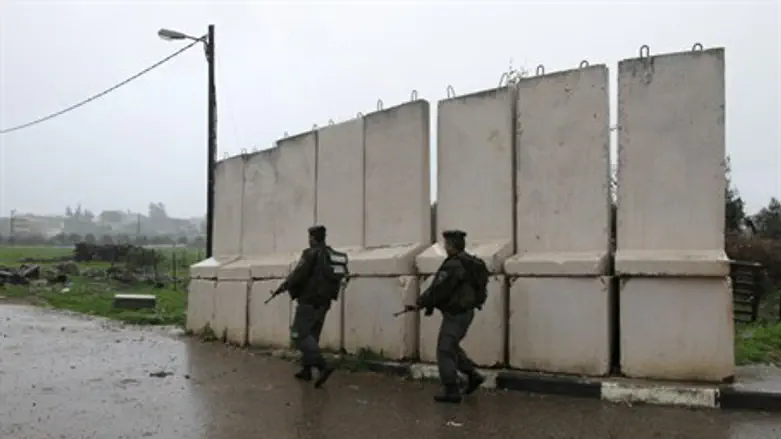 Israel-Lebanon border
Flash 90
The UN peacekeeping force in southern Lebanon, UNIFIL, will chair an urgent tripartite meeting Monday with senior military officers from Lebanon and Israel, following the murder Sunday night of an IDF soldier by a Lebanese soldier.
Sources in the border town of Naqoura told Lebanon's Daily Star the meeting at the UN peacekeeping headquarters is likely to take place at 2:00 p.m.
The Head of UNIFIL's Force Commander in Lebanon, Maj. Gen. Paolo Serra, will chair the meeting. According to the Israeli military, Israeli troops fired at two Lebanese soldiers early Monday, hours after a Lebanese Army sniper killed an Israeli soldier as he drove along the border.
Israeli spokesman, Lt. Col. Peter Lerner, said the Jewish state had protested "this outrageous breach of Israel's sovereignty" with UNIFIL.
"We will not tolerate aggression against the state of Israel and maintain the right to exercise self-defense against perpetrators of attacks against Israel and its civilians," he said.
Meanwhile, Israeli warplanes flew at low attitudes above the coast of Naqoura as two drones hovered over the border between Lebanon and Israel.
U.N. peacekeepers and Lebanese soldiers also patrolled the border Monday while UNIFIL helicopters conducted routine overflights.