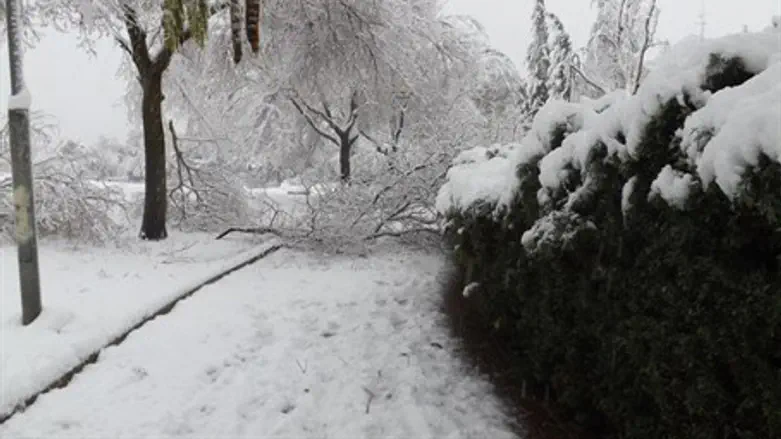 Snow as far as the eye can see (illustrative)
Ben Waxman
After major rain and snow storms in Israel, the level of water in the Kinneret tends to rise – and so does the price of fruit. But Itzik Cohen, head of the Israel Fruit Growers Council, says that there is no need for consumers to pay more at the fruit stand.
Farmers, and especially retailers, usually justify price rises on fruit by pointing to damaged crops that will never be harvested. In Israel, winter is citrus season, and no one has even yet ventured an estimate at how much crop damage the storm caused.
But regardless, Cohen told Arutz Sheva, raising prices on fruit already in storehouses was unjustified."Apples, grapes, pears, and persimmons, which are all on store shelves now, were picked in summer and are being sold from deep freeze storage, so they are totally unaffected by the storm," Cohen said. While some of the citrus crop may have been damaged, he added, "most of it is grown in lower elevations where they got rain, not snow, so there is no damage to it whatsoever."
Any retailer who raises prices because of "the weather," said Cohen, is cynically taking advantage of an unfortunate situation to make some money. "Fruit prices should be totally unaffected by this storm," he added.