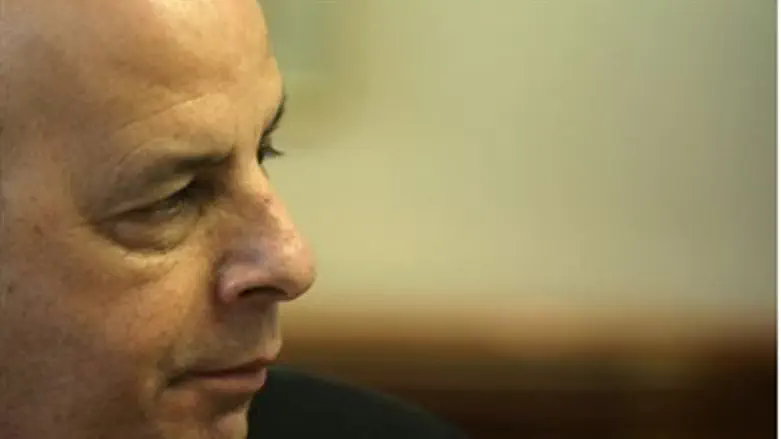 Shin Bet chief Yuval Diskin.
Israel news photo: Flash 90
Former Shin Bet head Yuval Diskin has denied reports that his repeated criticism of Prime Minister Binyamin Netanyahu is a prelude to entering politics.
Diskin was rumored to be planning to go into politics with a new political party currently being formed. President Shimon Peres has also been rumored to be involved in establishing the new party.
Diskin has been harshly critical of Netanyahu's response to talks between the West and Iran, and of reports of high expenses at the Prime Minister's Residence.
In a post to his Facebook page, Diskin denied that his recent criticism of Netanyahu - among other things, he called the Prime Minister "weak" - stemmed from personal political aspirations. He also rejected the suggestion that he slammed Netanyahu out of frustration that he had not been appointed to head the Mossad.
"Yes, I agree that I am frustrated – because I am a citizen who cares," he wrote. "I'm a citizen who had a very long career in the defense establishment, sometimes on the front lines… And more than anything, I'm a father to children, two of whom are currently serving in elite IDF combat units, and the third will join them soon.
"So I feel that I have a few shares in this country (as do we all), and as a share-holder, I definitely care, and if I have something to say – I'll say it!" he continued.
"But it's a long way from here to deciding to go into politics," he wrote.
Diskin wrote that he is enjoying his new career in hi-tech, and added, "I have no political ties to former Prime Minister Olmert, or to the imaginary party that President Shimon Peres (whom I admire and respect) is establishing, or to Yair Lapid who I have never – ever – met or talked to… I am not politically connected to any of those people, period."
With that said, Diskin did not rule out a future in politics. "What will be in the future – I don't know," he said.