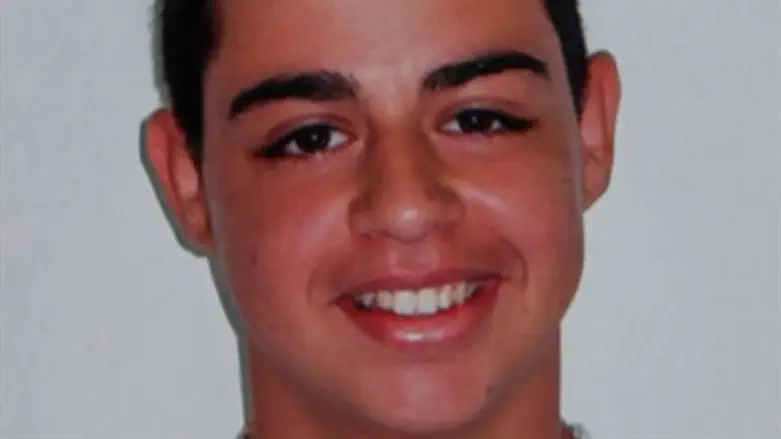 Pvt. Eden Atias, hy"d
Flash90
An indictment was handed down Thursday charging Hussein Rawadara, a 16 year old from Jenin, with the murder of IDF soldier Eden Atias h"ydin November. According to the indictment, Rawadara sliced the soldier's neck and then stabbed him several times as he slept on a bus in Afula. The terrorist was nabbed by other passengers and taken into custody by IDF officers.
According to the indictment, Rawadara, from a village near Jenin in areas controlled by the Palestinian Authority, had been sent by his parents to find a job in an Israeli city. He did not have a resident or work permit. He said he had searched for work in a number of places, including Arab towns such as Um el-Fahm, but was unable to find a job, as employers feared to hire an illegal worker lest they be caught and fined heavily by authorities.
He decided at that point that he would undertake a terrorist attack, to protest his own situation and what he called the "neglect of prisoners by Israel and the PA," the indictment said. He said that he was fully aware of what he had done. He chose Atias, he said, because he had been sitting alone and remained on the bus when other soldiers and border guards got off in Afula.
Rawadara's parents appeared with the young terrorist at the military court. The parents said that their son had not been involved with any terror group in the past, and that he had not been sent by any organization to carry out the attack. Rawadara, they said, had acted alone and without prompting.
IDF guards transported Rawadara to court under heavy guard. Sources told reporters that they feared someone would try to kill the terrorist on his way to or from court. Rawadara is also being held under strict conditions in prison because of the same possibility, they said.
The cold-blooded murder triggered outrage in Israel, with angry demonstrators taking to the streets of Afula in protest shortly after the killing.