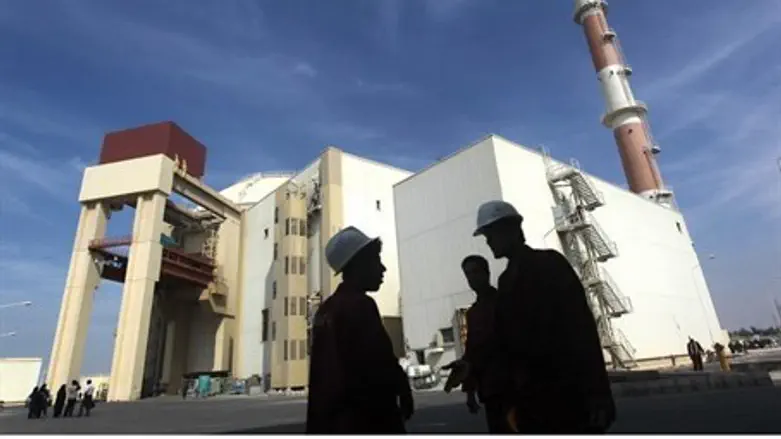 Bushehr nuclear power plant
AFP file
Senior Iranian officials said on Tuesday that progress was being achieved in expert-level talks between Tehran and six world powers over the implementation of a landmark nuclear deal.
The meeting, which began on Monday at the Vienna headquarters of the International Atomic Energy Agency (IAEA), the UN nuclear watchdog, would continue for a third day on Wednesday, reported Reuters.
The goal is to work out details on implementing the November 24 interim accord under which Iran will curb its disputed nuclear program in return for some easing of sanctions that have hurt its economy.
"The discussions are very smooth," Hamid Baeedinejad, head of the Iranian delegation, said after the second day of talks, according to Reuters.
"We have made our views known to each other with regard to the implementation aspects of each and every measure. That has been a very good exercise," he added. "We are trying to have unified understanding of each and every measure."
Asked whether good progress was being made in the discussions, Iran's ambassador to the IAEA, Reza Najafi, earlier told reporters, "Yes. We are going to continue tomorrow."
The Geneva deal was designed to halt Iran's nuclear advances for a period of six months to buy time for negotiations on a final settlement of the standoff.
There have been conflicting reports on when the implementation of the deal would begin. Najafi said on November 29 that he expected the implementation of the deal to begin "either at the end of December or the beginning of January."
Before that, a spokesman for EU foreign policy chief Catherine Ashton said that the start date has not yet been set.
Prime Minister Binyamin Netanyahu has repeatedly said that the agreement that was signed with Iran is dangerous and will allow Tehran to continue its nuclear program and give nothing back to the West while being rewarded with sanctions relief.
This position has placed Netanyahu at odds with the administration in the United States, to the point where President Barack Obama reportedly told him to "take a breather" from his criticism and shift attention to the terms of the final deal still under negotiation.