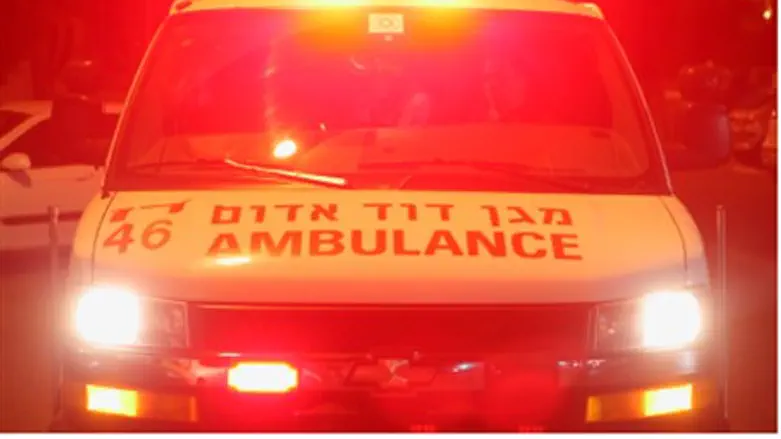 Ambulance ((file)
Flash 90
An 80 year-old man fell into a water cistern at an Akko construction site Saturday, prompting a 4-hour wait for rescue by police forces. 
The man was first reported missing by his wife, who told local police that he was not answering his cellular phone after repeated attempts at contact. Akko police tried multiple times to reach the man, before eventually reaching him by phone. 
The man told police that he was trapped in a water cistern at a construction site - but that he was not sure exactly where he was located. 
Channel 2 reported that during the search, police maintained telephone contact with the man, and found him by sounding sirens to determine whether or not he could hear them from his location. 
Police forces eventually located the man, who was transported for medical evaluation at the Western Galilee Hospital in Nahariya.