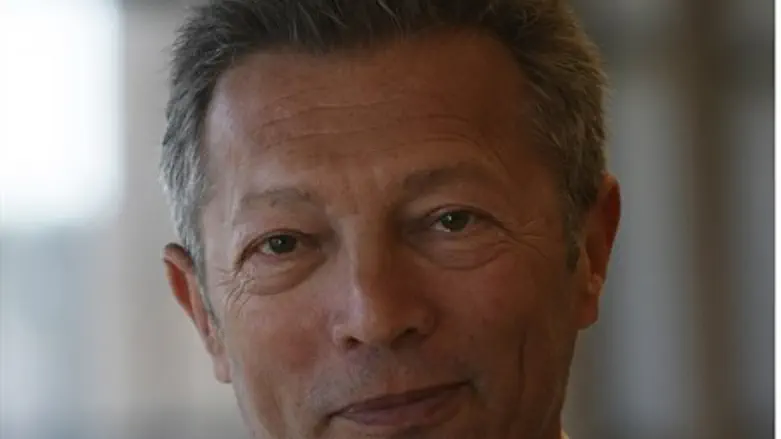 Arcadi Gaydamak
Flash 90
AFP reported Wednesday that Arcadi Gaydamak, the wealthy Franco-Israeli businessman wanted in France over alleged involvement in an Angolan arms sales scandal, has been freed after two weeks in a Swiss prison.
Gaydamak, who was detained in a Geneva prison, left Switzerland on board a private plane for Israel, according to a newspaper report which was confirmed by a source close to him.
The 61-year-old tycoon had been arrested for not paying 542,000 to Luis Fernandez, a former French footballing international and the ex-coach of Beitar Jerusalem, a club he once owned.
The Swiss newspaper La Tribune said that Gaydamak's lawyer had signed a financial deal with the plaintiff, Fernandez, for the amount involved.
Swiss prosecutors got involved because the money reportedly was meant to be paid via Geneva, but Fernandez allegedly never received it, according to AFP.
Gaydamak is also wanted in France for his role in the 1990s "Angolagate" affair, involving illegal arms sales to the African nation during its civil war.
Upon his arrest, Paris filed an extradition request, after having failed repeatedly to bring him to court.
"Angolagate" implicated members of the French political elite, including former interior minister Charles Pasqua and ex-president Francois Mitterrand's son, Jean-Christophe Mitterrand.
Pasqua was accused of receiving illegal payments in return for lobbying for a $790 million sale of arms to Angola in the 1990s.    The payments came from two intermediaries, businessmen Gaydamak and Pierre Falcone, for sales including warships, helicopters, tanks and munitions.
In October 2009, a French court convicted Gaydamak, who had gone on the run, in absentia for his role in the case and sentenced him to six years in prison.
In April 2011 a Paris appeals court reduced Gaydamak's sentence to three years, for money laundering and tax fraud. Gaydamak's appeal was rejected earlier this year.
Gaydamak took Israel by storm when he purchased Beitar Jerusalem in 2005. He then went on to make a series of acquisitions which included a local radio station in the Sharon region and the Bikur Holim Hospital in Jerusalem.
He also launched a political movement named Social Justice and in 2008 ran for mayor of Jerusalem, receiving only 3.6 per cent of the votes.
Three years ago he also faced trial in Israel for money laundering of 650 million shekels.