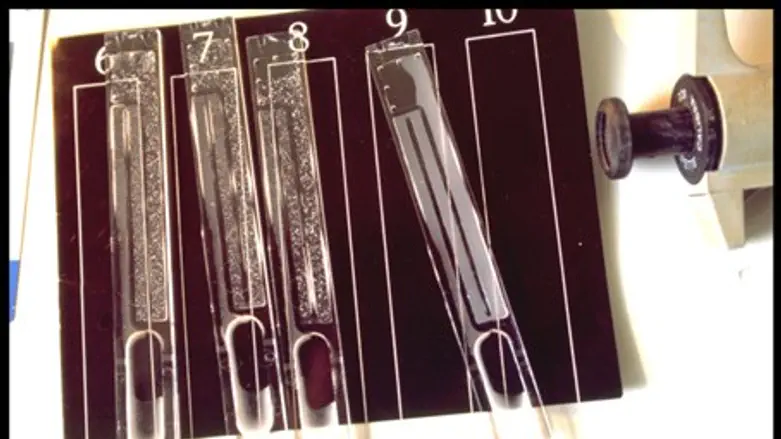 HIV/AIDs test (illustrative)
Flash90
The number of HIV carriers in Israel is on the rise, according to a Maariv report Sunday. 
According to statistics released by the Ministry of Health and the Israel AIDs Task Force (IATF), 487 HIV carriers were in Israel in 2012 - an increase of over 8%. Israel had just 456 carriers in a 2011 survey. 
30% of the new carriers in 2012 are homosexual men; 38% of the total number of HIV carriers in Israel belong to that group.
The rate of new HIV cases being diagnosed in Israel among non-citizens also experienced a significant jump: while only 67 new cases among non-Israeli citizenship holders were reported in 2008, that number jumped to 132 in 2012. 
According to the World Health Organization (WHO), 2.3 million people worldwide are now infected with the HIV virus; 7517 cases of HIV carriers and AIDs patients have been recorded in Israel from 1981 to 2012.
The odds of becoming infected in Israel stood at 61 cases per million people in 2012 - lower than the rates in North America and other Western countries. Experts, however, are warning that the number could approach US numbers soon, according to Maariv. 
The results were released in honor of International AIDs day. Just last week, the Ministry of Health and IATF conducted a special Cabinet meeting in the Knesset, encouraging the MKs to undergo HIV testing in a bid to raise public awareness about the phenomenon.
Then, Health Minister Yael German said that she aims to introduce mandatory HIV tests to the battery of pregnancy testing required by the State by as early as 2015.