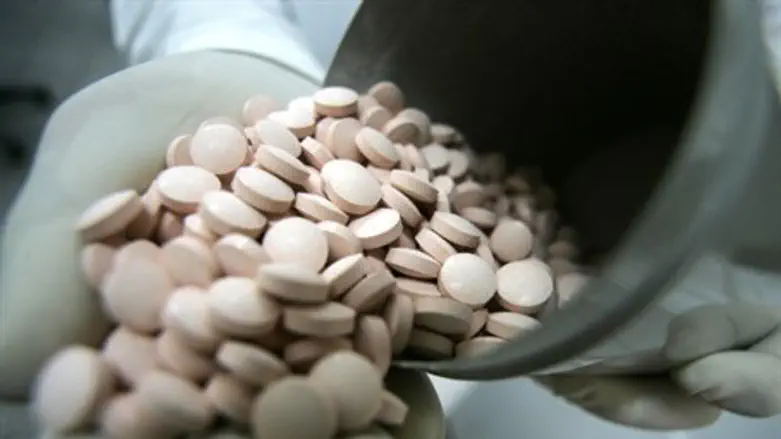 Prescription drugs (illustrative)
Flash90
CPA Yair Assaraf, supervisor of prescription drug regulation at the Ministry of Health, has announced this week that the cost of prescription medication is set to drop by 5.6% on December 1. 
The change is due to both changes in the international currency exchange rates and reductions in the price quotes for imported medications. 
Prices of prescription medications continue to drop in Israel, in a trend which defies rising prices in other economic areas, and persists despite the Value Added Taxed having been raised by 1% earlier this year. 
The cumulative drop in prescription drugs has been more than 33% over a 4-year period. 
Health Minister MK Yael German welcomed the continued reduction in the prices of prescription drugs and emphasized the importance of price regulations to maximize public health.
"This reduction is consistent with the Ministry's policy to strengthen health services and make it accessible to the citizens of Israel," German stated. 
Professor Roni Gamzu, the director-general of the Health Ministry, emphasized that the reduction process has been complex, in the aim to balance economic changes and needs while also maintaining the quality, availability and supply of pharmaceutical products.
Prof. Gamzu also stated that the Ministry of Health is continuing its regulation process, to ensure the highest quality of public health.