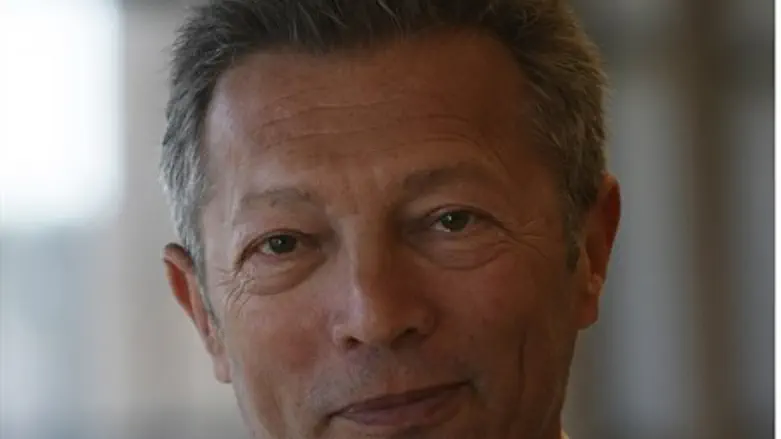 Arcadi Gaydamak
Flash 90
Controversial Israeli tycoon Arcadi Gaydamak, who once ran for Jerusalem mayor and was implicated in a scandal over arms sales to Angola in the 1990s, has been arrested in Switzerland, a judicial source told AFP Tuesday.    
Without naming Gaydamak, the source confirmed that a holder of joint Franco-Israeli passport, of Russian origin and implicated in the so-called "Angolagate" scandal had been detained in Zurich.    
No official reason for the arrest was given but reports on Swiss television channel RTS said that the Geneva prosecutor had ordered Gaydamak's arrest over a case of breach of trust linked to an Israeli football club once owned by the wealthy Franco-Israeli businessman.    
The channel reported that Gaydamak had not paid 400,000 euros ($542,000) to Luis Fernandez, a former French footballing international and the ex-coach of Betar Jerusalem.    
But Gaydamak's lawyer Marc Bonnant told RTS that his client had in fact paid the money, and said he hoped the arrest would not give rise to "extradition requests" from France.  
Gaydamak's current whereabouts are unclear.  
Another of his lawyers, Luxembourg-based Laurent Ries, told AFP he "had no news" of Gaydamak, who he had been due to meet last week but had failed to show up.  
The so-called Angolagate affair implicated members of the French political elite including former interior minister Charles Pasqua and ex-president Francois Mitterrand's son, Jean-Christophe Mitterrand.  
Pasqua was accused of receiving illegal payments in return for lobbying for a $790 million sale of arms to Angola during a civil war in the 1990s.  
The payments came from two intermediaries, businessmen Gaydamak and Pierre Falcone, for sales including warships, helicopters, tanks and munitions.  
Angolan President Jose Eduardo dos Santos and other senior Angolan figures were also accused of receiving kickbacks from the deal.
In October 2009, a French court convicted Gaydamak, who had gone on the run, in absentia for his role in the Angola affair and sentenced him to six years in prison.    
But in April 2011 a Paris appeals court reduced the jail term to three years, for the lesser charges of money laundering and tax fraud. Gaydamak's appeal against his sentence was rejected at the start of this year.    
The trouble-courting businessman has also gained notoriety for a controversial sale of a phosphates factory in Kazakhstan and made a failed attempt to run for mayor of the Israeli capital in 2008.