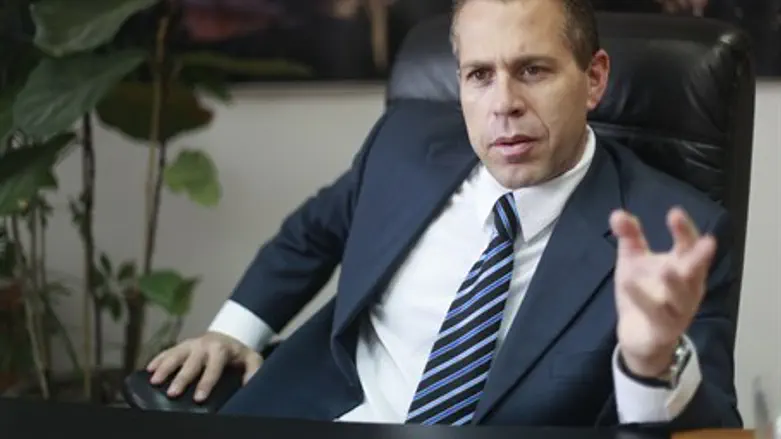 Gilad Erdan
Flash 90
MK Gilad Erdan (Likud Beytenu), Minister of Communications and Home Front Defense, criticized the US on Thursday for keeping Jonathan Pollard in prison for 29 years, particularly given US demands of Israel to free terrorists as a "gesture" for peace talks with the Palestinian Authority (PA).
Erdan on his official Facebook page wrote "the Americans demand that Israel free terrorists and murderers that slaughtered innocents. It is shocking and painful how they don't find the mercy to pardon Jonathan and release him to his family after tens of years in jail."
Other analysts have similarly called Pollard's extended incarceration hypocritical in light of American pressure on Israel to free terrorists.
Pollard, a US intelligence officer, was jailed on suspicion of spying for Israel. Ex-minister Rafi Eitan, Pollard's former handler, recently revealed that the US promised Pollard would serve no more than ten years. 
As Erdan wrote, as of today (Thursday) "Pollard starts his 29th year in jail. Over the last 28 years Jonathan, an Israeli citizen, has been left to rot in an American prison. It's an inconceivable number of years. An unprecedented punishment."
After questioning what stands behind American obstinacy in not releasing Pollard and why specifically Pollard's punishment was made so radically harsh, Erdan addressed Pollard and expressed hopes that "the day is not far off when we'll merit to host you and your devoted wife Esther at the Israeli Knesset in Jerusalem."
Erdan isn't the only Israeli MK expressing outrage over Pollard's extended jail sentence.
On Wednesday MKs Hilik Bar (Labor), Ayelet Shaked (Jewish Home) and David Azoulai (Shas) filed a proposal for the Knesset agenda calling for Pollard's immediate release.
MK Bar said the effort to free Pollard "crosses party lines and is above any party opinion or affiliation."