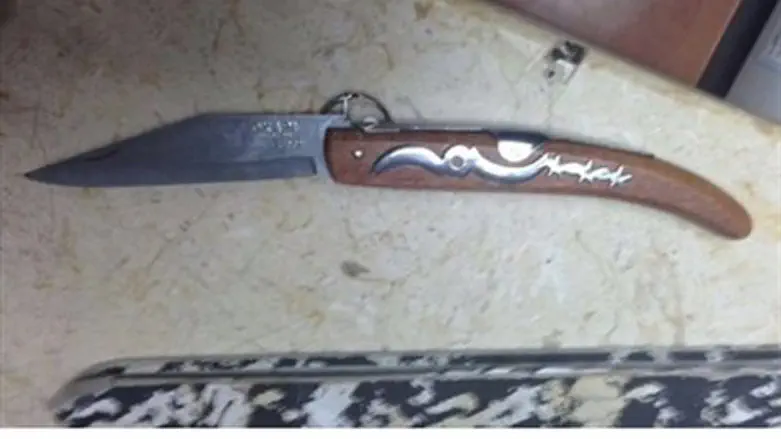 Knife found on suspect, 17/11/13
Israel Police Spokesman
Border Policemen arrested an Arab youth who was armed with a knife at the entrance to the Cave of Machpela in Hevron Sunday afternoon.
The suspect, 17, is a resident of Hevron.
He had been standing near one of the Border Police positions guarding the Cave and for about ten minutes, appeared to be observing the policemen.
The Border Police team's commander noticed that the young man was making suspicious movements, repeatedly taking his hand in and out of his pocket. He called him and instructed him to submit to a search.
The suspect approached the Border Police position and was told to empty his pockets. The knife was found in the course of the search.
The suspect was arrested on the spot and taken to interrogation in the Hevron police station. He is suspected of planning to stab a member of the security forces.