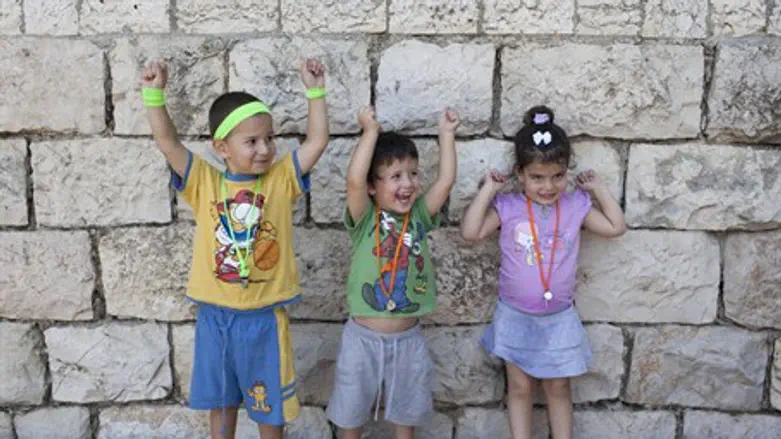 Illustration: Preschool children in Jerusalem
Flash 90
Parents of children enrolled in a preschool in Jerusalem's Pat neighborhood have filed an official complaint with the Jerusalem municipality after several children were reported to be suffering from a range of infectious diseases. The complaint names the preschool's sandbox as the culprit; the sand has allegedly not been replaced for several years, a clear violation of regulations set by the Ministry of Health.  
Several parents have already turned to the municipality over the past few months to resolve the issue, the complaint claims. Preschool teachers have also approached the municipality, only to be told that the issue was already being taken care of. 
In an interview with IDF Radio today (Monday), several mothers describe the sandbox's hazards to their childrens' health. 
"I sent my child to preschool and he came back with hand, foot, and mouth disease (HFMD)", one mother laments. Other mothers describe an outbreak of rashes and shortness of breath. "Eventually, we figured out that [the rash] was from the sandbox," a parents explains. 
Ministry of Health regulations dictate that the sand in school sandboxes be changed at least twice per year, and also that they be covered with canvas tarps when not in use. The Ministry has already sent out representatives to investigate the issue.