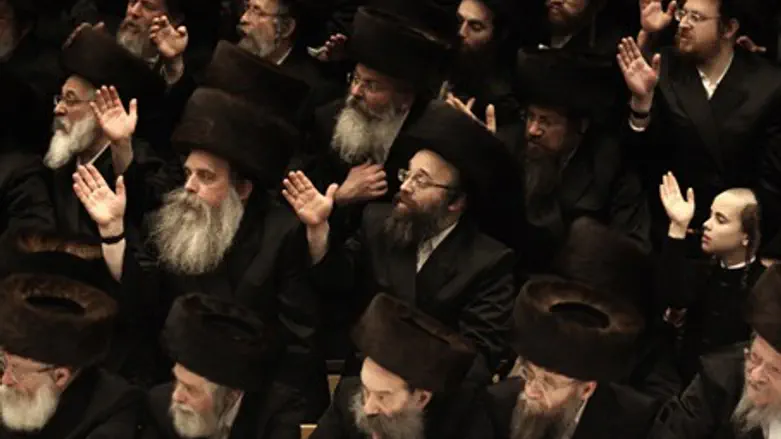 Illustration: Hassidim
Flash 90
New York City Council member Stephen Levin on Sunday condemned an attack carried out on Friday night, in which a 24 year old hassidic man was shot in what police said was a failed robbery in the Williamsburg section of Brooklyn.
"The people of New York deserve to live without fear that these types of acts will transpire and none of us can rest until the criminal responsible for this action is brought to justice," Levin said in a statement Sunday.
According to police, the man was sitting on a bench outside a housing project in the neighborhood. A man of hispanic background approached the victim and demanded money. The victim responded that he had none, as it was the Sabbath. In response, the attacker shot the victim in the leg, and fled.
According to Jewish law (Halakha) it is forbidden to carry money on Shabbat (Sabbath).
Minutes after the attack, a Hatzalah ambulance team arrived to treat the victim. He was taken to a hospital in Manhattan for further treatment, with moderate wounds. Doctors operated on the wound, stabilizing his condition. Meanwhile, community members teamed up with police to find witnesses who could lead to the identity of the attacker.
The shooter is still at large, police said, although they have some leads.
Residents said that Friday night's attack was one of a series that have taken place in recent months, causing many of the hassidic residents of Williamsburg to be concerned that the safety of their neighborhood is deteriorating.
In his statement, Levin said that residents were thankful to police for their efforts in tracking down the perpetrator.
"The victim of this horrible crime fought bravely to defend himself and we are all thankful that he is recovering," he added.