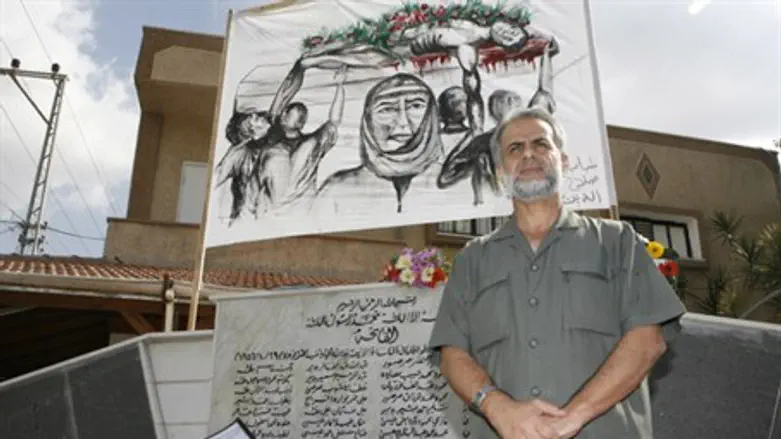 Arab MK Tzartzur
פלאש 90
On Wednesday MK Ibrahim Sarsour of the Arab Ra'am-Ta'al party accused the Israeli government of endangering Middle East stability in failing to make peace with the Palestinians, declaring that Israel must either submit to Arab demands or disappear.
He further claimed Israel was the "sole cause" preventing advances in the peace talks because it continues to refuse to withdraw to the 1949 ceasefire lines, divide Jerusalem and let Arabs who fled in 1948 return with their descendants.
Sarsour concluded by threatening that "whoever doesn't agree to divide Palestine into two countries...will deal with...a demand for all of Palestine from the sea to the [Jordan] river."
He added that Israel has to decide to exist while recognizing all Palestinian rights, such as the right of refugee return, or else "cease existing."
The statements were made in the course of his speech before the Knesset plenum, concerning the vote of no confidence which he presented on behalf of the Arab parties.
Sarsour's position mimics the Palestinian Authority (PA) statement, also from Wednesday, which called the Israeli demands for security a "hardline position." Meanwhile, PA Chairman Mahmoud Abbas declared at the celebratory welcome of 26 murderers released Tuesday night as a peace talk "gesture" that there would be no peace until all Arab terrorists were released.
Sarsour's extreme statements are by no means his first controversial words. On October 19, Sarsour called on the "Islamic nation" to "liberate" Jerusalem from the Jews, who he claims have no right to the city, and praised Gaza Hamas head Isma'il Haniyeh's speech calling for an Intifada.
On October 9 he said the Jewish patriarchs, Abraham, Isaac and Jacob, were actually Muslim.
Islam was founded in the 7th century CE, thousands of years after the era of the Hebrew Forefathers.