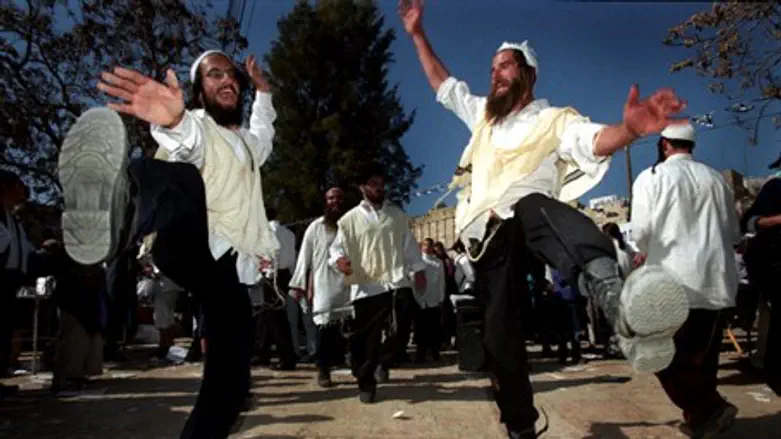 Hevron
Flash 90
The Jewish community of Hevron is busily preparing for next week's "big Shabbat" – the Sabbath for which the Torah portion is Chayei Sarah, which tells the story of the death of the Biblical matriarch Sarah.
The story includes the Biblical patriarch Avraham's purchase of the Machpelah Cave in Hevron for his wife's burial plot, a purchase which began the long-standing Jewish connection to Hevron.
Hevron spokesperson Noam Arnon spoke to Arutz Sheva's Yoni Kempinski about the big event.
Jews from all around the world are planning to come celebrate, Arnon said. "Here we can feel again how Avraham Avinu is standing here with us… Here we can reunite with the forefathers and foremothers," he declared.
The thousands of visitors and locals will eat together, pray together, and learn Torah together, he said.
Members of Knesset will be among the visitors, and many visitors are expected to come in from overseas, including a group from New York City that is making the trip to Israel just to be in Hevron for the Sabbath, and will return to America in time for work on Monday morning.
Last year's event drew more than 20,000 people.
When asked about security in Hevron, where Jews have previously been targeted by terrorists, Arnon said there is currently no cause for concern. "Security is very strong… things are very very quiet," he reported.