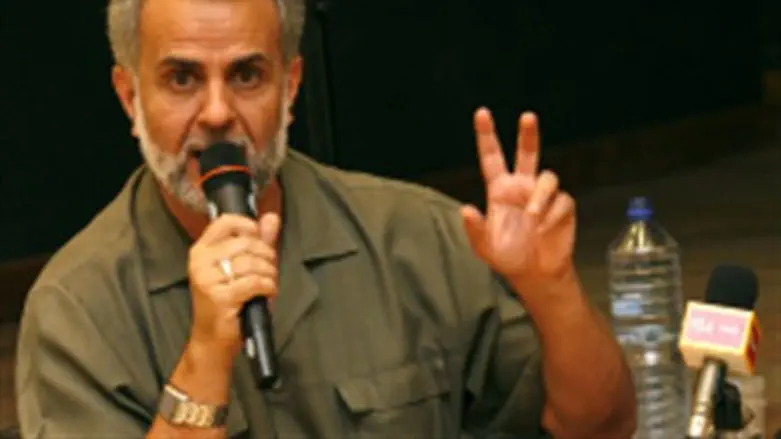 Ibrahim Zarzur
Flash 90
MK Ibrahim Sarsour, an Israeli-Arab politician and member of Knesset for Ra'am Ta'al (United Arab List), sent out a letter to the newspaper Israel Hayom in which he strongly condemned the "brazen offense to billions of Muslims and Christians in the world" for publishing an article which made satirical comments about artificial insemination.
The article was about four female donkeys who gave birth in a zoo in Hoshaya, a national-religious community near the Jezreel Valley. The article noted, sarcastically, that in the absence of males, the female donkeys could have been inseminated by the Holy Spirit.
According to MK Sarsour, this article was a "big mistake" and is a "serious insult to the religions of Islam and Christianity, the virgin Mary, and her son Jesus."
In a statement issued to the media on October 3rd, Sarsour said:
"I am not surprised as this is coming from the nation that killed its prophet and systematically attacked his religion, and whose holy books contain slurs and libelous material against Jesus and his mother the virgin Mary, may peace be upon them. Things that the tongue cannot even conceive. I am not surprised that their newspaper and the media treat the prophets of Allah and symbols of Islam and Christianity in a negative way, as did the newspaper Israel Hayom."
Sarsour then called upon all clergymen and religious leaders to stand together and face the Jews and "return the arrows fired at the chest of those who fired them." Furthermore, these religious leaders of the Muslim and Christian worlds and all "enlightened Jews, if such exist" should create a joint action to serve what he termed "human values".
The burning issue on which to focus: the waves of attacks by "irresponsible circles of Jewish society" against the symbols of Christianity, Islam," he said.
Not content with that, he went on to say that the first item on the "human values" agenda would be to condemn the "Israeli occupation of Palestine and all of its destructive consequences, especially Al Quds [Jerusalem] and the holy places, first and foremost the Al Aqsa Mosque [Temple Mount].
"It is no longer acceptable discourse in meetings between religions to focus only on general matters, without touching upon the burning issues," Sarsour wrote, adding, "particularly the Israeli occupation."