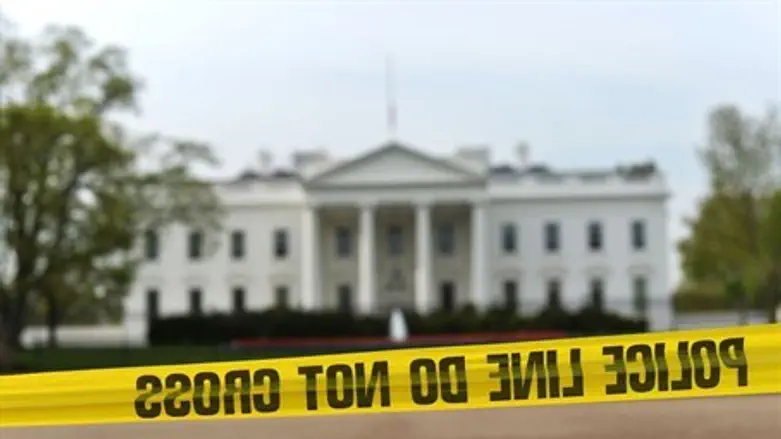 Police cordon off front of the White House
AFP photo
The White House was locked down in a sudden security alert on Monday, after a man threw firecrackers over the outer fence, reported AFP.
The incident came just hours after a gun massacre in Washington and sparked alarm.
A Secret Service source confirmed to AFP that the man set off firecrackers, discounting some earlier reports that shots were fired, in a incident that scrambled heavily armed security teams at the White House.
Witnesses said uniformed Secret Service officers tackled a man outside the gate soon after the incident, as reporters and staff were quickly hustled back into the White House complex.
Agents then cordoned off Lafayette Park opposite the White House, which is normally a hotspot for tourists in the early evening in late summer.
The U.S. capital was already on edge after a former U.S. naval reservist went on a shooting spree at Washington Navy yard, killing 12 people and exchanging fire with police before losing his own life.
The shooter was identified as 34 year-old Aaron Alexis, of Fort Worth, Texas. According to reports he had recently begun working at the Navy yard as a civilian contractor.
There were conflicting reports as to how many gunmen were involved in the attacks. Original witness accounts suggested three attackers. One shooter has been killed, identified as 34 year-old Aaron Alexis, who recently began work at the Navy yard as a civilian contractor.
A second shooter is reportedly "contained" but not yet in custody.
Reacting to Monday's shooting, President Barack Obama said, "We will do everything in our power to make sure whoever carried out this cowardly act is held responsible."