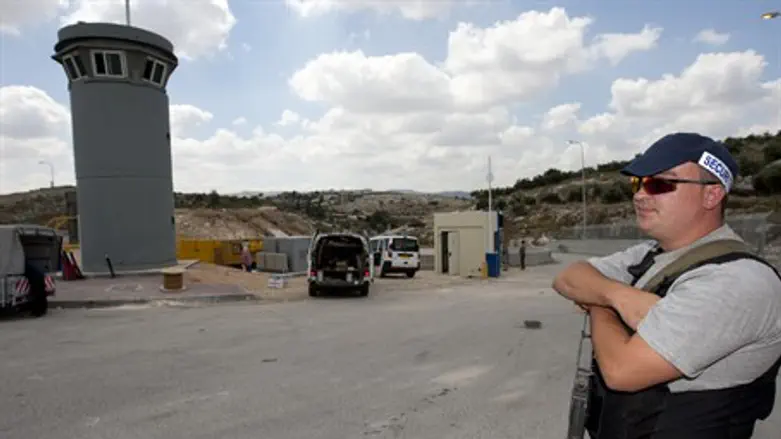 Guard on Binyamin-region road (illustrative)
Flash 90
The IDF treats criminal attacks like terrorism, because successful robberies could have been successful terrorist attacks, Major Eli Toledano, commander of the Tzabar Battalion, told Arutz Sheva following an attack on a husband and wife from Beit El.
The couple was attacked Wednesday night while driving in Samaria (Shomron). The Arab attackers beat the husband and stole the wife's purse.
"Instead of committing a robbery, they could have harmed the passengers. The set-up for a crime is like the set-up for a terrorist attack to us," Toledano said.
There has not been an increase in terrorism in the Judea and Samaria (Shomron) region recently, he said, but added, "The battalion is well prepared, and ready for anything." He called on residents of the region to go about their daily lives as usual.
Toledano described how the attackers from Wednesday night's ambush were apprehended.
They drove their escape car past a checkpoint, he said, and "the commander there noticed that the car was suspicious, and gave chase. The driver panicked and made a sharp turn, which sent the car into a ditch at the side of the road."
Soldiers searched the car and found metal rods, knives, a commando-style knife, and an Israeli ID card which turned out to belong to the woman whose purse had been taken.
The men have been detained pending charges.