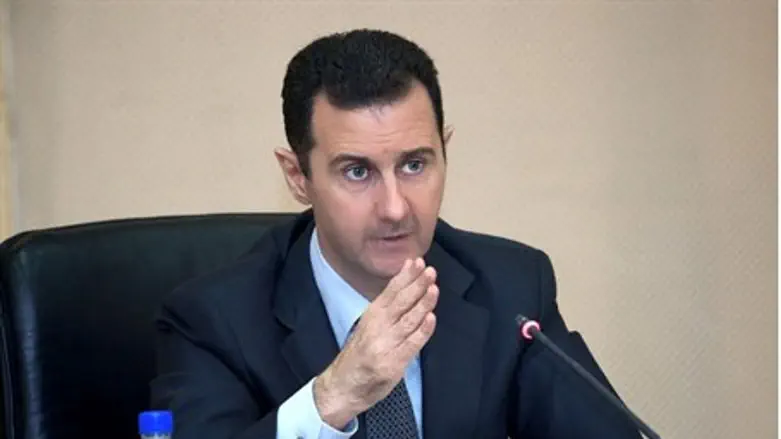 Syrian President Bashar al-Assad
AFP photo
Syrian president Bashar Assad claims there is no evidence he is responsible for the deadly gas attacks the US government claims left 1,429 people dead, including 426 children.
In an exclusive interview with Charlie Rose of PBS, Assad said: "There has been no evidence that I used chemical weapons against my own people."
Assad refused to confirm or deny that he had chemical weapons but said if he did, they were under "centralized control."
The full interview will air on PBS on Monday night, as US President Barack Obama is due to sit down with six television networks for recorded interviews and attempt to convince viewers of the need for a targeted attack on Syria.
A report Sunday said that German intelligence had determined that Syrian troops may have used chemical weapons in a deadly attack last month without the permission or knowledge of President Bashar al-Assad.
According to the report, German intelligence had intercepted numerous messages from Syrian field commanders to the Presidential Palace, asking for permission to deploy chemical weapons against rebels. Each time, permission was denied – leading intelligence officials to conclude that the weapons may have been used by "rogue" units who did not receive permission from Assad.