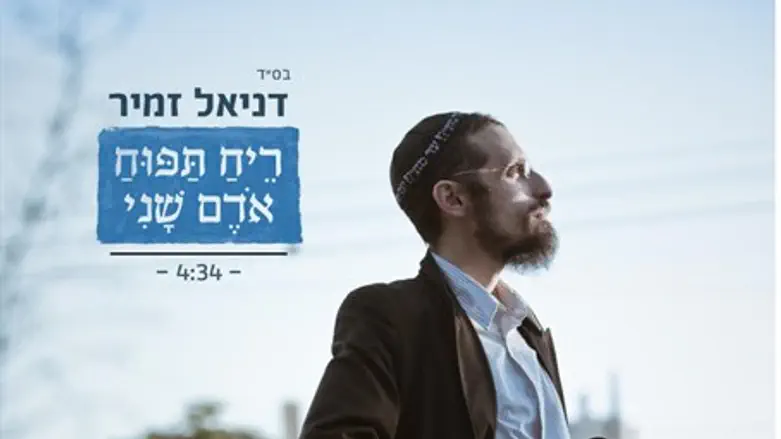 Daniel Zamir
record album cover
Anti-Israel students and activists showed their "true colors" last Wednesday night, Jewish students at Wits University in Johannesburg, South Africa said.
Moving quickly from "anti-Zionism" to classic anti-Semitism, a melange of students and BDS (Boycott, Divestment and Sanctions) activists began screaming "Shoot the Jews" at a concert featuring religious Jewish jazz saxophonist Daniel Zamir.
Zamir, who is Israeli, had been invited to perform by several Jewish organizations. Zamir is world-renowned as a klezmer and jazz musician, having played with jazz luminaries such as John Zorn.
The anti-Israel protest was sponsored by BDS South Africa. Operating since 2010, the group claims that it "facilitated numerous campaigns, including: the University of Johannesburg (UJ) academic boycott, the South African Artists Against Apartheid cultural boycott campaign, and the annual Israeli Apartheid Week."
Dozens of South African Muslims and BDS supporters gathered outside Wits' Great Hall, with security personnel keeping them outside. Several scuffles were reported, and concert-goers were subject to a great deal of verbal abuse.
At that point, said witnesses, the protesters broke into a sing-song chant of "kill the Jews," ("Dubula e Juda" in Zulu), a take-off on a protest song sung in the 80s against whites. When questioned, Muhammed Desai, coordinator of the protest and leader of "BDS South Africa," said that the protesters did not mean the term "kill the Jews" literally.
"Just like you would say 'kill the Boer' at funeral during the eighties it wasn't about killing white people, it was used as a way of identifying with the [opposition to the] apartheid regime," he said, adding that "the whole idea anti-Semitism is blown out of proportion," and that if anyone in BDS had committed anti-Semitic acts, the group would not tolerate it.
But concert goers and Jewish students at Wits said that this time the BDS group had gone too far. Many said that they no longer felt safe at the university, with others saying that actual shooting of Jews or other violence against them was just a matter of time.
"How is 'shoot the Jew' not racist rhetoric?," asked one student. "It is blatant anti-Semitism. If people are blowing anti-Semitism out of proportion then they are blowing apartheid out of proportion too. Have people forgotten about the Holocaust?"