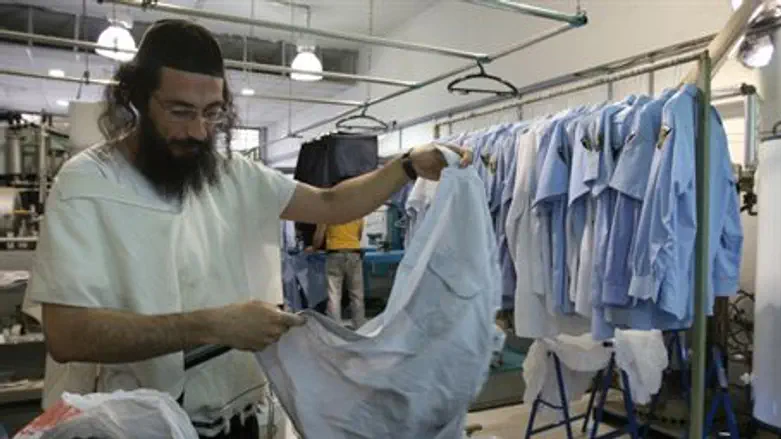 Hareidi religious man at work
Israel news photo: Flash 90
Unemployment among Israelis age 15 and over dropped to 6.3% in July, compared to 6.7% in June, the Central Bureau of Statistics reports.
The data includes any person who is on record as jobless and actively searching for work as "unemployed." Those who choose not to join the workforce, or who have given up on finding a job, are not included.
The total participation in the workforce – including both the employed and job seekers – was 63.8% for July 2013, a slight increase compared to June, when the rate was 63.7%.
Workforce participation was at 69.3% among men, and at 58.6% among women. The rate was significantly higher – 78.9% - among those ages 25-64. The workforce participation for men in that age rage was 84.3%, up from 83.7% in June, while for women the rate was 73.7%, down slightly from 73.9% in June.
A total of 3.457 million Israelis were employed in July. There was a 1.4% increase, compared to June, in the number of full-time employees (those working 35 hours or more per week), meaning that 36,000 more people became full-time employees.