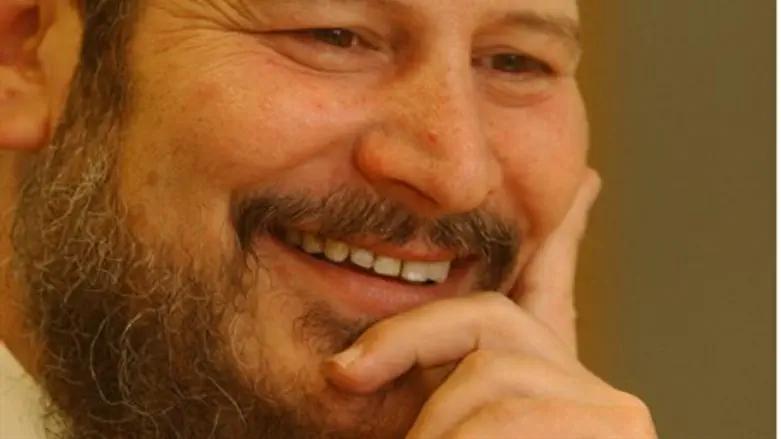 Uri Lupoliansky
Israel news photo: Flash 90
Former Jerusalem mayor Uri Lupoliansky has decided to vie for the post of mayor of Jerusalem in the upcoming elections, reports Israel Hayom. He will be the third man in a race that was thought to be between two candidates – Mayor Nir Barkat and contender Moshe Leon.
Lupoliansky spoke with several close friends about the subject over the last week, and they said that he sounded "very resolute," the newspaper reported. The reason he is waiting until after Rosh Hashana, they said, is that he is still obligated to give two days of testimony in the Holyland corruption trial before the holiday.
"He could have announced his candidacy already, but Uri is a decent and clean man," sources close to him said. "He will discharge his duty toward the judge and the legal process, and only afterward will he take such a meaningful step."
Israel Hayom explained that Lupoliansky's candidacy is bad news for Leon and for his backers, MKs Aryeh Deri (Shas) and Avigdor Lieberman (Yisrael Beytenu), who had assured him that he would receive the backing of the hareidi sector. Lupoliansky is hareidi himself.
Lupoliansky was charged in 2012 with receiving a 2 million shekel bribe from the entrepreneurs behind the Holyland construction project in exchange for a quick approval of favorable building plans. The trial is ongoing.