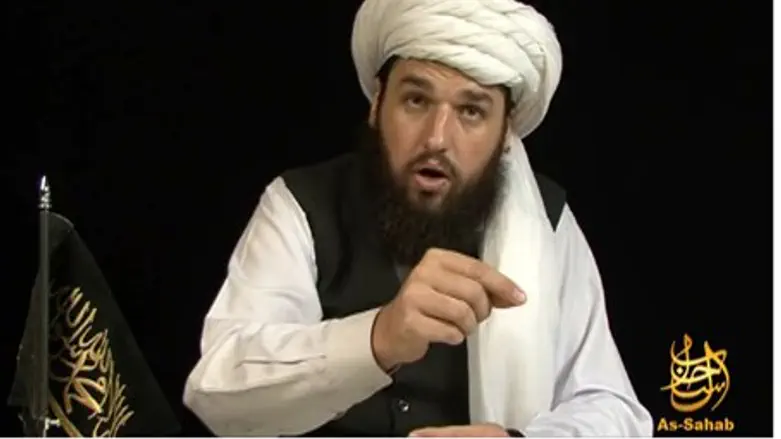 American-born jihadi Adam Gadahn, in a 2010 v
Reuters
A US-born jihadi and Al Qaeda spokesperson has called on Muslims to attack US diplomats, and appealed to wealthy Al Qaeda sympathizers to provide financial incentives for such attacks, such as a bounty the group's Yemeni affiliates put on the head of the US ambassador to Yemen.
Adam Gadahn, who is himself the subject of a $1 million bounty by the US government and believed to be hiding in Pakistan, made the call in a 39-minute recording posted on an Islamist forum, and translated by the SITE counter-terrorism monitoring group.
"These prizes have a great effect in instilling fear in the hearts of our cowardly enemies," he declared, adding: "They also encourage hesitant individuals to carry out important and great deeds in the path of Allah."
Last year, the Yemeni branch of Al Qaeda - Al Qaeda in the Arabian Peninsula (AQAP) - offered 3kg of gold to anyone who killed the US ambassador to the country, or 5 million rials (approx. $23,000) for killing an American soldier.
His statement comes in the aftermath of a decision to close nearly two dozen American embassies across the Middle East and North Africa, after intelligence was received concerning an imminent attack on US diplomats by Al Qaeda terrorists.
Although the attack was apparently thwarted by the decision to close the embassies - and Al Qaeda put on the back foot by a slew of deadly drone-attacks on its positions in Yemen - the group has apparently noted the considerable moral, propaganda and economic victories it can achieve by causing such wide-scale disruptions and fear.
But the timing of Gadahn's message may also be an attempt by Al Qaeda's increasingly sidelined Pakistani branch to reassert its relevance.
A recent report by Foreign Policy cited claims by terrorism experts that the Islamist terrorist group is in the process of shifting its "center of gravity" from Pakistan - where Al Qaeda's "central" leadership has been based since its ejection from Afghanistan in 2002 - to Yemen, in the Middle East.
According to the experts cited in the report, Al Qaeda no longer relies on a single "charismatic" leader like Osama Bin Laden, and posses "the ideological ammunition, ideological fuel which is helping them stay afloat" independently of the Pakistan-based branch led by Bin Laden's former deputy Ayman Al-Zawahiri.
Yemen would be a more strategically-placed based for Al Qaeda operations than Pakistan, since the organization's main theaters of battle have shifted from Pakistan and Afghanistan to the Middle East and Africa, with ongoing conflicts in Yemen, neighboring Somalia, Iraq, Syria and the Sinai Peninsula, among other places.