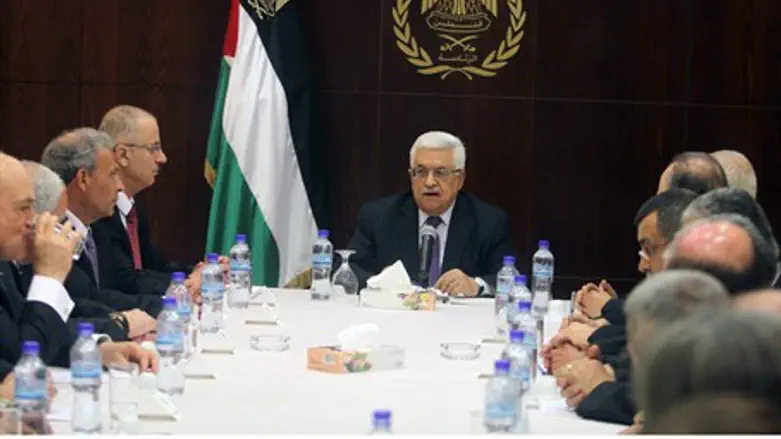 Hamdallah, centre left with PA Chairman Abbas
Flash 90
The new Palestinian Authority Prime Minister has retracted his resignation following a meeting with PA Chairman Mahmoud Abbas, and is to begin forming a new PA government.
Hamdallah was appointed as PM by Abbas following the resignation of his predecessor Salam Fayyad. Fayyad's resignation came as the result of internal PA pressures. He was long considered a favorite of the American government, and was accused by other PA officials of being too close to the US administration.
Hamdallah was selected to replace him due to his close connections with Mahmoud Abbas' Arab nationalist Fatah party.
The new PM-designate took up the position at the start of June, but stepped down just three weeks later, amid reports in PA media over internal power struggles within his administration. 
He is a professor of linguistics at an-Najah university, and served as president of the university between 1998-2013.