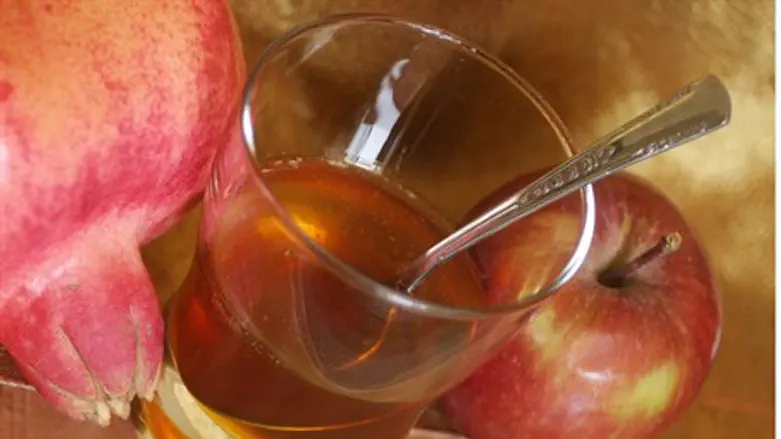 Apples and honey
Israel news photo: Flash 90
It was a very good year for Israel's apple growers. This year, there are more and better quality apples on trees in the Galilee and Golan this year than last, said Amos Levin of the Galilee Development Corporation. Some 15,000 tons of apples will be sold during the Rosh Hashana season, he said, part of the 100,000 tons sold in Israel throughout the year.
Israel has some 42,000 dunams of apple orchards, most of them on the high hills (600 meters and higher) of the upper Galilee and Golan, as apples need cooler weather to grow properly. Israel's apple crop is worth about NIS 700 million a year.
Still, it's not enough. Besides using nearly all its local bounty, Israel also imports some 7,000 tons of apples each year. Very little of the apple crop is exported – with the one major exception being exports to Syria, where several tons are usually sent each year to Druze communities on the Syrian side of the Golan Heights. However, there were no exports this year, because of the ongoing civil war in the country.
With apples you need honey, but Israel's honey business did not fare as well as its apple business this year. With sparse rainfall at the end of the winter (between February and April) and fewer wildflowers growing as a result, fewer bees were hatched this year – meaning that less honey was produced. Honey yields are down about 6% this year, with local honey production reaching just 3,000 tons this year, instead of the 3,200 tons that were produced last year.
As a result, both honey prices and honey imports are up. Israelis generally consume some 4,000 tons of honey annually, 1,600 of it during the High Holiday period.