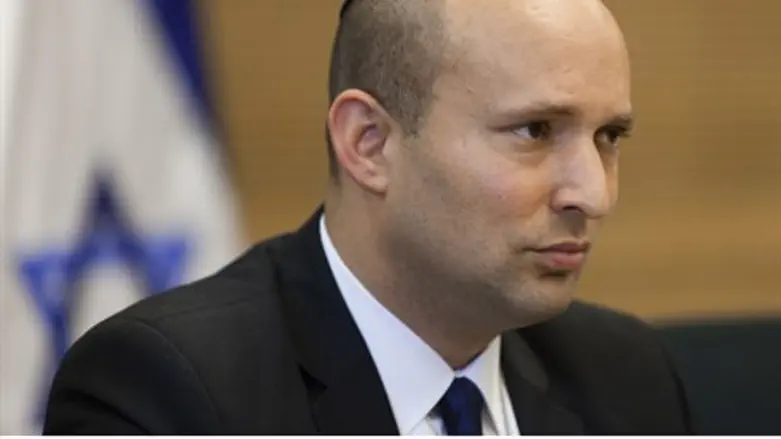 Naftali Bennett
Israel news photo: Flash 90
Economics Minister Naftali Bennett on Monday presented to a special Knesset forum his plan for "solving" the hareidi draft issue: Hareidi recruits to the IDF should be trained to work as emergency rescue workers, who will deal with casualties of a mass attack on the homefront.
Bennett told the committee of MKs that the solution was an ideal one. "After we passed and approved the bill that will ensure equal service by all Israelis, we have devices a plan that will ensure that all can serve," Bennett said. "Working in emergency services will be one way for hareidi Israelis to serve the country."
The training will be provided as a part of the civil draft that Israelis can enroll in to fulfill their military obligations, and which many hareidi youths are expected to prefer. Enrollees in this program will be expected to serve at least 36 hours per week, and will receive 75% of the salary that IDF support personnel receive. Bennett asked Sar Shalom Jerbi, director of the Civil Service program, to begin the training program for hareidim in the rescue services as soon as this November.
Those who undergo the training will also be eligible for IDF reserve duty, Bennett added.
"The IDF will be able to use tens of thousands of hareidi recruits in a most effective manner to deal with emergencies," he said.