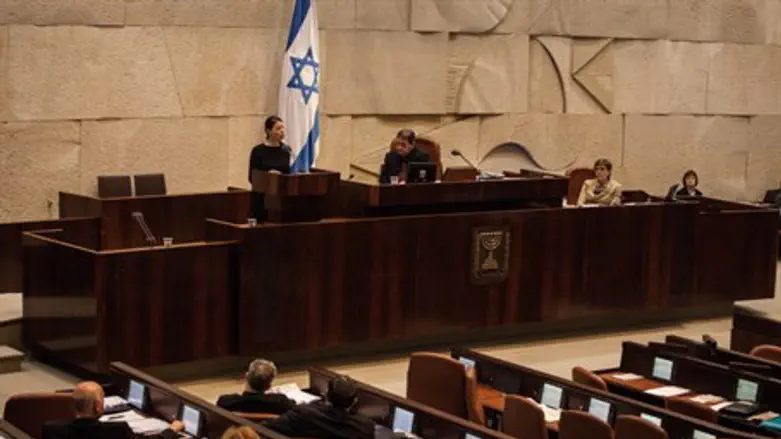 The Knesset
Israel news photo: Flash 90
Knesset Speaker MK Yuli Edelstein (Likud) announced Monday that the Knesset would take a half-hour break at 3:00 p.m., for the afternoon mincha prayer. The break was agreed upon by Coalition and Opposition.
The decision is highly unusual and possibly even historic, as the Knesset usually does not take into account the Jewish daily prayers in its scheduling. The idea of requesting the break was born as a reaction to the request by Arab Muslim MKs, to hold a break for the meal that ends the Ramadan day-long fast.
Voting on the Arrangements Law and Budget Law will probably continue into the night.
Observant Jews pray three times a day: shacharit in the morning, mincha in the afternoon, and arvit in the evening. It is not known whether the religious MKs will also request a break for arvit.