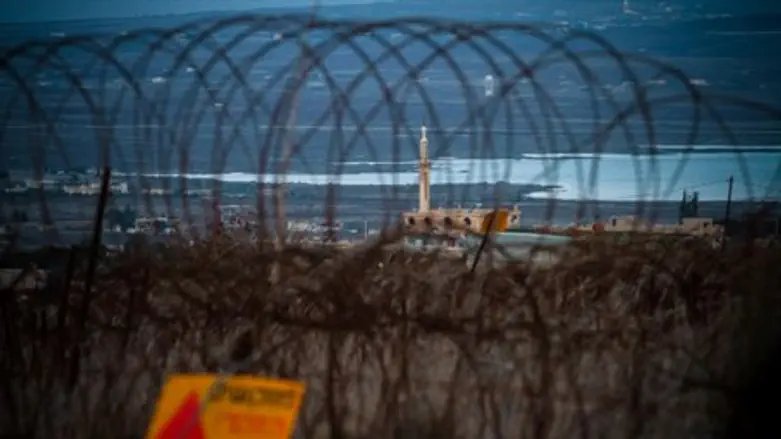 Golan Heights
Flash 90
Israel's UN ambassador, Ron Prosor, told the United Nations Security Council on Tuesday that it was time to condemn the constant spillover of the conflict in Syria into Israel.
Prosor wrote a formal complaint letter to UN Secretary General Ban Ki-moon and the Security Council after at least six mortar shells fired from Syria hit the Israeli part of the Golan Heights on Tuesday.
The IDF said the mortars were fired as part of the fighting between Syrian government forces and rebels and was not deliberately fired towards Israeli territory.
"Israel is an island of stability in a region steeped in violence, blood and destruction, and we expect that the Security Council will do everything in its power in order to maintain stability," Prosor wrote in his letter.
"Unequivocally condemn the firing," he urged the Council. "The Syrian government systematically violates the separation of forces agreement, which could bring the region to instability."
Prosor noted that Israel had so far shown "maximum restraint" over the incidents, but it would "continue to exercise its right to self-defense."
The Golan has been tense since the beginning of the conflict in Syria more than two years ago, but so far there have been only minor flare-ups as Syrian small arms fire or mortar rounds hit the Israeli side, prompting an occasional Israeli response.
On Tuesday night, fire was opened at an IDF patrol near Tel Fares in the southern Golan Heights, after the troops identified two Syrians who entered an abandoned military outpost located east of the border fence.
The troops were searching the area when they were fired upon. No one was hurt and no damage was caused. The soldiers returned fire.
In May, Israel destroyed an unspecified Syrian target, after fire from the Syrian side of the Golan Heights border damaged an IDF vehicle.
That incident occurred 24 hours after IDF soldiers carrying out routine security assignments along the border with Syria reported that shots were fired in their direction from the Syrian side of the border. No one was reported hurt in the incident.
Israel later accused Syrian forces of trying to provoke conflict following the border clash.