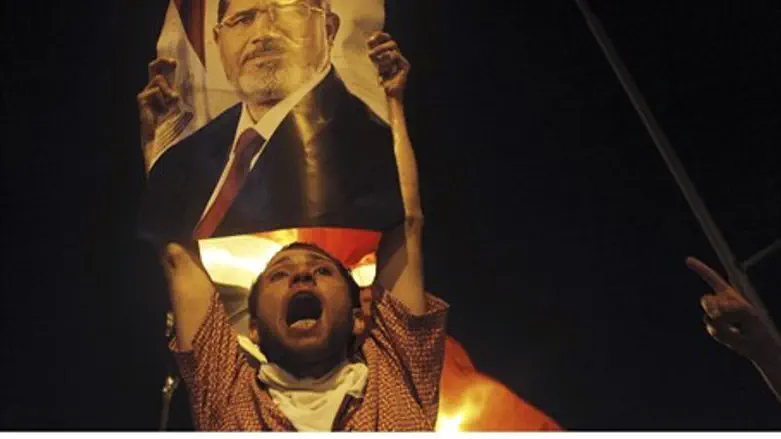 Morsi Supporter, 15th July 2013
Reuters
Seven people have died and scores have been left wounded after a night of violence on the streets of Cairo.
The clashes came as supporters of the deposed Muslim Brotherhood-backed President Mohammed Morsi, continue to oppose what they are calling a "military coup" by the military against his rule.
Morsi was deposed on 3rd July after refusing protesters' demands for a referendum on his continued rule.
According to the BBC, Monday night's clashes broke out after Morsi's supporters blocked the "6 October bridge", which is a major arterial route. 
In response, police fired tear gas, and the demonstrators responded by throwing stones. The violence then spread to the Giza district of the capital, where at least two people were killed, according to the head of Egypt's emergency services, who said that security personnel were among the casualties
Egyptian state media reported that 261 people were injured in the clashes.
This latest violence comes only a week after more than 50 people were killed in clashes outside the compound where the deposed president is allegedly being held by security forces.
The Muslim Brotherhood denounced that incident as a "massacre" by the security forces against "unarmed protesters", but events surrounding that incident remain unclear.
Last night's clashes will also be seen in the light of increasingly belligerent rhetoric by the Muslim Brotherhood and its supporters.
After last weeks' death, Muslim Brotherhood leader Mohammed Badie called for an "uprising", and this week informed his followers via social media that they should "suspend" their Ramadan fast in preparation for a "jihad."